BJP plans to hold rally against cow slaughter in Bengal
Jul 31, 2015 04:01 PM IST
After BJP-led Maharashtra government banned sale and consumption of beef, the Saffron party's cow development cell has roped in Rajnath Singh among others for a mega rally in Kolkata in October.
After beef-ban in Maharashtra, the chorus on ban of cow slaughter is all set to reach its peak in Bengal before the assembly polls. BJP's cow development cell has roped in Rajnath Singh among others for a mega rally in Kolkata in October apart from creating pressure on the state government.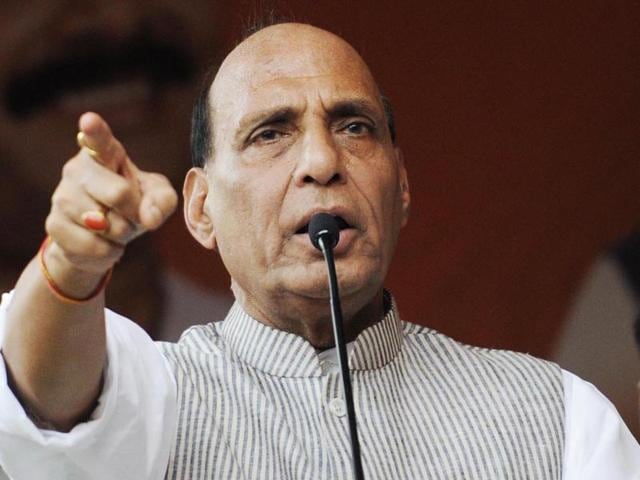 The state leadership is now busy canvassing district after district, holding meetings to raise the issue.
BJP now plans to target West Bengal, after cow slaughter ban in states like Maharashtra. The party is slowly trying to gain mass support through the issue before the assembly polls scheduled next year.
The party wants complete ban on cow slaughter in Bengal and wants the administration to crack down on slaughter houses.
"Many other states have done it. Why not Bengal? It is time we hit the streets on this. We are planning a mega rally on Kolkata's streets in October before the Pujas. We have communicated to Rajnath Singh who has agreed to be the main speaker. He will raise the issue in Bengal through the rally. The date and time is yet to be fixed," said Subrata Gupta, convener of BJP's cow cell in Bengal.
"There are Supreme Court and high court directives banning open slaughter of cows. But in Bengal such court directives are flouted. After the rally, we will give a deputation to the state government by visiting Nabanna (state secretariat)," added Gupta.
According to party sources, the issue of cow slaughter ban in Bengal will shortly be one of the focus areas before the assembly polls. The BJP leadership so far has been silent on the issue and has not yet hit the streets in a big way.
The rally being planned in Kolkata would mark the beginning of 'cow agitation' in the state where Muslims comprise 29% of the population. BJP's cow development cell has already sent letters to block development officers, district magistrates and all police stations of the state urging them to take action against public cow slaughter.
BJP leaders presently are busy conducting a series of meetings in districts raising the issue. Meetings have also been conducted in areas like Nandigram, a Trinamool Congress stronghold.
Side by side, the BJP has already initiated Goshala (cowshed) movement.
Leaders held meetings in various villages where people were informed that loans were available to set up Goshalas (cow sheds).
The BJP's cow development cell has also for med rapid action groups in various districts, especially those bordering Bangladesh, to track and stop trucks laden with cows on their way to Bangladesh or slaughter houses.
In many districts, including North and South 24 Parganas, there have been various incidents where cow laden trucks have been stopped. The cows were released by the villagers.
"Thousands of cows are sent illegally to Bangladesh every day. In fact, we are helping to implement the law, not break it. Where ever there had been instances of release of cows it must be a spontaneous act of the villagers," added Gupta. Illegal smuggling of cows to Bangladesh is estimated to worth crore annually.
"Exciting news! Hindustan Times is now on WhatsApp Channels
Subscribe today by clicking the link and stay updated with the latest news!"
Click here!