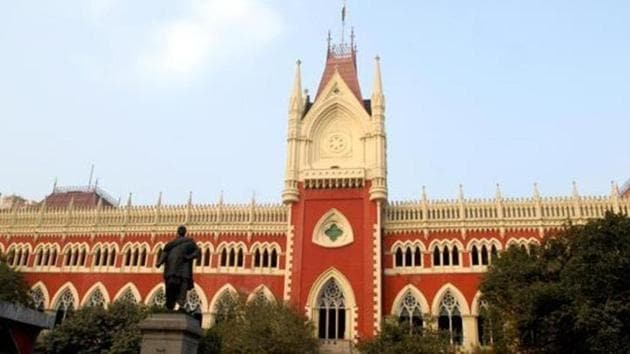 Calcutta High Court lawyers' strike set for record 2-month run
The stir began on February 18. A decision on resuming work, or continuing with the agitation, will be taken on April 19.
PUBLISHED ON APR 03, 2018 04:18 PM IST
The lawyers' strike in Calcutta High Court is set for a record 59-day run with the Bar Association deciding to continue the sit till April 18. The decision will be reviewed on April 19.
The stir began on February 18 to press for the immediate appointment of judges in the court.
Read: Shortage of judges leading to 2.8 crore pending cases, say SC reports
The strike is supported by the Bar Library and Incorporated Law Society. A total of about 10,000 lawyers are on strike, paralysing the operations of the country's oldest High Court.
"Calcutta High Court never witnessed such a prolonged cease work by the lawyers. In 2004, lawyers did not work for 45 days to protest against steep rise in stamp duty, but that was a part of a statewide stir," said Bar Association president Uttam Majumdar.
"Have you ever heard the executive function at half or one-third of the strength? Why will the judiciary operate with such depleted strength?" argued Bar Association member and criminal lawyer Kaushik Gupta.
Read: Shortage of judges not the only reason for pending cases: Law ministry
Though there is a sanctioned strength of 72 judges in Calcutta High Court, there are only 33 right now.
"Two of the 33 judges are deputed at Port Blair circuit bench. That effectively reduces the number to 31. One of them will be transferred to Delhi High Court soon. By December, three judges will retire," said Majumdar.
More than 2.2 lakh pending cases at the Calcutta High Court.
The Bar Association president pointed out that except Karnataka High Court, every High Court in the country has more than 50-60% of the sanctioned strength of judges. "Only Calcutta High Court is functioning with 45% strength," pointed out Majumdar.
Read: Shortage of judges will shackle India's growth
"We will meet to take a call again on April 19. It will depend on whether the Centre takes a decision on appointing judges as recommended by the collegiums of the honourable Supreme Court," said Majumdar.
"The apex court has cleared the names of five judges from a list of seven and sent it to the Centre. But the Centre is yet to act," added Gupta.
While admitting the hardships faced by the litigants, a lawyer said they are not continuing the struggle for their own benefit. "The absence of judges is actually hurting the cause of those seeking justice," said a lawyer.
Close