Kolkata top cop files defamation case against BJP's Kailash Vijayvargiya
Feb 18, 2017 01:56 PM IST
Police commissioner Rajeev Kumar filed a defamation case against Vijayvargiya for accusing him of destroying evidence in the Saradha chit fund scam.
Kolkata police commissioner Rajeev Kumar has filed a defamation case against BJP general secretary Kailash Vijayvargiya, who accused him of destroying evidence in the Saradha chit fund scam.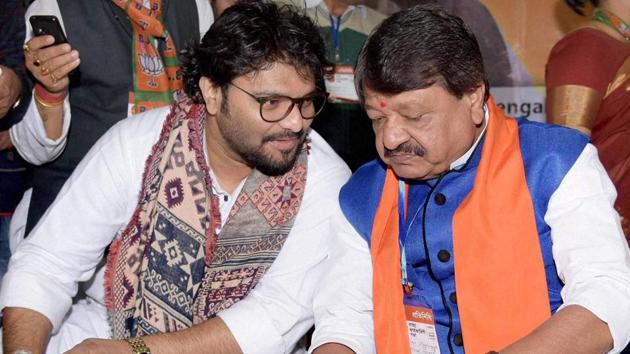 Kumar, a 1989 batch IPS officer, known to be close to the chief minister, filed the case in a city sessions court on Friday. The move is expected to add another chapter of acrimony in the relations between the Mamata Banerjee government in the state and Narendra Modi-led Centre.
Vijayvargiya, who is the BJP observer in the state, had last month accused Kumar of destroying documentary evidence in the Saradha chit fund scam and said he will ask the CBI to investigate his role.
His comments came after the arrest of Trinamool MP Sudip Bandyopadhyay by the CBI in the Rose Valley chit fund scam and triggered a clash between Trinamool and BJP workers. The allegations that several ruling party leaders have been involved in these mega ponzi scams have hit the Bengal government, with BJP trying to get leverage from the issue.
Banerjee and the Trinamool have accused the Centre of using agencies such as CBI and Enforcement Directorate (ED) over her criticism of the Prime Minister's demonetisation move.
Read: CBI says Rose Valley scam arrests not linked to Trinamool's note-ban opposition
Over the past few years, Kumar has been accused by various opposition parties of taking steps to shield ruling party leaders in various scams. But this is the first time he has sought legal action. Government employees are not known to react to jibes and comments made by politicians.
The petition was lodged under sections 499 (defamation) and 500 (punishment for defamation) of IPC. The maximum punishment under these sections is imprisonment up to two years, and may include fine.
The judge admitted the petition and asked Vijayvargiya to appear on March 7.
BJP leaders told HT that it will fight the legal battle with all the resources under its command.
"The Kolkata Police commissioner knows that he is going to face grilling by the CBI. So he is moving court. But it won't save him," Sayantan Basu, BJP state secretary, told HT.
In police circles, Rajeev Kumar is reputed as an officer with a keen crime solving ability using cell phone and internet-based technology.
Also Read: Actor Rimi Sen joins BJP ahead of assembly elections