Maoists announce 'Operation Ghamasan' against govt's 'Operation Samadhan'
Published on Oct 06, 2018 09:38 PM IST
Security experts anticipate escalation in Maoist violence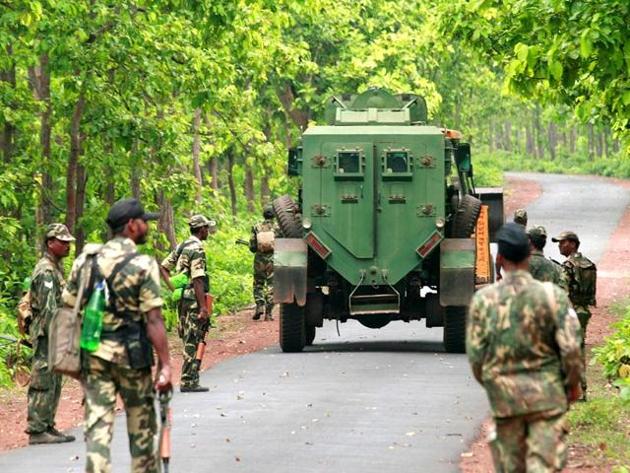 Maoists in eastern India have launched 'operation Ghamasan' to counter 'Operation Samadhan' launched by the Narendra Modi government last year to end the five-decade-long Naxalite insurgency in various parts of the country.
While Samadhan, in English, means solution, Ghamasan means fierce. Senior security officials who have read the newly-released Maoist document said the ultra-Left rebels are likely to try to escalate violence to recover from the reverses they suffered in the past few years.
"We have thoroughly studied the new policy (Samadhan) of our enemy forces and have come up with our response plan. Ghamasan is the answer to Samadhan," says the 11-page handout, dated June 25 and published by the eastern regional bureau (ERB) of the central committee of the banned CPI(Maoist).
Ghamasan, just like Samadhan, is an acronym. Overall, operation Ghamasan centres on the idea of combining 'armed struggle' with 'mass mobilisation' and opening new fronts of struggle while staying focused on 'self-rectification'. It stresses on intensifying armed struggle by arming more people and increasing arms power.
The publication urged students, intellectuals, cultural activists and workers and farmers to focus on building the 'a broad anti-fascist front' against the Narendra Modi-led NDA government and to expedite building movements against displacement.
"Our appeal to members of all level of party committees, the People's Liberation Guerrilla Army and the Revolutionary People's Committees (Maoist-run outlawed self-governments) is to fight on the basis of class struggle and the right to self-determination of the people. Our appeal to the broad mass, including workers, farmers, students, youths, intellectuals, journalists, cultural activists and the women is for uniting all anti-fascist forces," the publication said.
Incidentally, this publication emerges less than a month after Pune police told a court that rights activists Gautam Navlakha, lawyer Sudha Bhardwaj and poet-cum-Maoist ideologue Vara Vara Rao, among others, were acting on behalf of the Maoist for forging an 'anti-fascist front'.
"The underlying theme of the document is that Maoists have tacitly admitted that security operations have weakened them. 'Ghamasan' is their bid to recover from the setback and also to boost the morale of their cadres and sympathisers," said R K Mallick, additional director general of police (operations), Jharkhand.
"It is also clear made clear that while we want a solution to the problem of wanton violence, they want to make it deadlier. We anticipate they would try to escalate violence," Mallick added.
The eastern India chapter of CPI(Maoist) is headquartered in the dense forests of Jharkhand and headed by Prashanta Bose alias Kishan-da, the senior-most leader of the party. Presently, eight members of CPI(Maoist) central committee are attached with ERB.
The publication, in circulation in parts of Jharkhand, Bihar and West Bengal since August, also stresses on the need to strengthen 'united front activities.' This refers to joint activities with other democratic and legally functioning organisations.
Personalise your news feed. Follow trending topics