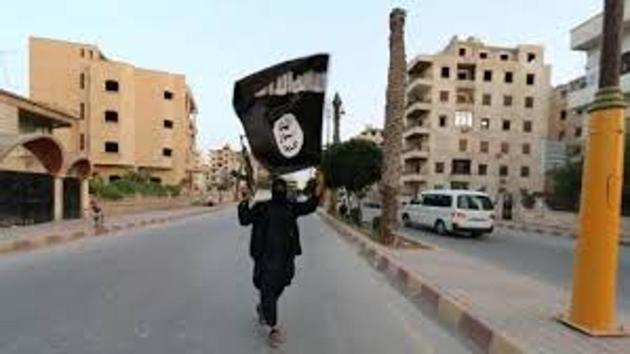 Mussa used social networking sites, other apps to spread IS ideology: NIA
The operatives of Mussa, IS and Jamaat-ul-Mujahideen, Bangladesh (JMB), are well conversant in cyber communication to keep these secret from the security agencies.
Hindustan Times | By Soumen Dutta
PUBLISHED ON DEC 30, 2016 11:46 AM IST
The National Investigation Agency (NIA), which is probing Mohammed Mosiuddin alias Mussa's links with Islamic State (IS), has found that social networking sites, emails and applications were the main tools used by him or the IS to spread its ideology among the youths across the world. The operatives of Mussa, IS and Jamaat-ul-Mujahideen, Bangladesh (JMB), are well conversant in cyber communication to keep these secret from the security agencies.
After arresting Mussa in the first week of July, the NIA took charge of the investigation into his IS links. The agency retrieved crucial details about his and IS's plans from his mobile phone and an Apple Macbook.
After retrieving the details, especially the discussions between Mussa and IS operatives, the NIA investigators were astonished. The sleuths learnt after going through the details of the chats that JMB was directly in touch with IS while Indian Mujahideen (IM) has joined the IS.
Sources in the agency added that Mohammed Mosiuddin alias Abu Mosa or Mussa had opened his Facebook account, mdmosiuddin, using his mobile number 8870319834. Mussa used to chat with Safi Omar alias Chhotta Moula, a resident of Vatkal in Karnataka, with his ID Yusuf Al Hind.
Safi Omar was an IM operative who later joined IS and is presently in Syria.
After a chatting session, Omar provided his Skype ID, zahirulislam, to Mussa for secure chatting. Mussa used to chat with Omar using his Skype ID, Deen Ke Liye.
Omar used to send links of Islamic sites such as jihadology.net, al-Shabab media and lectures of Anwar al Awaliki.
The NIA also found Mussa used another Facebook ID, sabillakhan, to chat with JMB leader and the mastermind of Dhaka's Holy Artisan Bakery shootout, Abu Sulaiman, alias Bengal Tiger (Facebook user ID: Jihadijohn).
Mussa also used secure chat platforms such as Super Spot, Telegram, Threema and Chat Secure. He also opened another Facebook ID Muslimah Hind.
Mussa's Telegram id was fakhr Bengal (pride of Bengal), twitter account was Retweet Abu, Threema ID was J96KU52E. An IS operative, Royale, based in Bangladesh had opened rehengehum@jabbar.hot-cilli.net — a chat secure ID for Mussa.
Mussa also used various social communication platforms such as protectedtext.com, yandex.com, throwawaymail.com, tutanota.com and chatsecure.com which were more secure than Telegram.
The NIA also uncovered Mussa and IS's plan to attack foreigners at Mother's House, Delhi and Kashmir as well as on Hindus from the application Telegram.
The NIA investigators also found out that Mussa had used another mobile number, 8768283331, to contact IS operatives in Syria. He had asked for videos and pdf files related to explosive belts using this number. Mussa also received the document, "How to survive in the West-Mujahideen" in pdf file.
Mussa also sent pdf file named 9 mm pistol, EHF handgun_ammo_book, How_to_make_disposable_silencers, BSP semi_auto, (Sahar par fatah karne wale tareeke), 12g-pistol, 9MM schematics, the method of silent killing and many more to IS operatives.
Close