Sepsis claims more lives in India than in other South Asian countries. Here's all you need to know about the disease
Jan 14, 2023 08:57 AM IST
According to a new study, more than half of the patients in intensive care units in India suffer from sepsis and such cases have risen sharply over the past decade. Here's all you need to know about the disease
According to World Health Organization, sepsis is a life-threatening organ dysfunction caused by a dysregulated host response to infection and if not recognised early and managed promptly, it can lead to septic shock, multiple organ failure and death. It is most frequently a serious complication of infection, particularly in low and middle-income countries where it is a major cause of maternal and neonatal morbidity and mortality.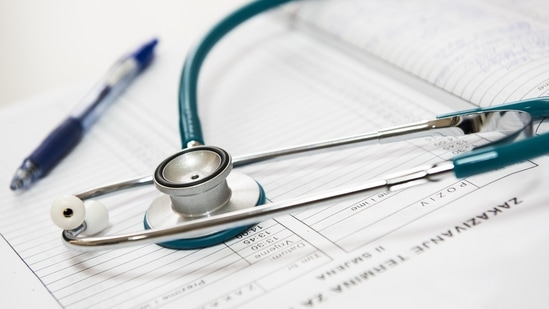 Sepsis has become a global health problem affecting millions of people every year and is a leading cause of critical illness and death hence, in 2017, the World Health Organization made sepsis a global health priority and called for appropriate measures to reduce the human and health economic burden of sepsis. The global burden of sepsis is difficult to ascertain but most epidemiologic studies related to sepsis are from high-income countries and have used hospital administrative databases, electronic health records or death certificates.
Global data and India stats
In 2017, the Global Burden of Disease (GBD) study estimated that there were approximately 49 million sepsis cases and 11 million sepsis-related deaths worldwide, accounting for almost 20% of all deaths in that year. According to the WHO's estimates, 41% (20 million) of all global sepsis cases in 2017 occurred among children under five years of age while mortality is estimated to be 42% in intensive care patients.
The study found gross regional and economic disparities with 85% of sepsis cases and 84.8% of sepsis-related deaths worldwide occurring in countries with low, low-middle, or middle socio-demographic indices (SDI), particularly in sub-Saharan Africa and Southeast Asia. India faces a major challenge with an estimated 11 million sepsis cases a year and almost 3 million deaths.
According to a new study, more than half of the patients in intensive care units in India suffer from sepsis and such cases have risen sharply over the past decade. The study found sepsis in over 56% of cases among 677 patients sampled from 35 ICUs all over the country. What was of greater concern was that in 45% of the cases, infection was caused by multi-drug resistant bacteria.
As per another study by an international research consortium, sepsis claims more lives in India than in other South Asian countries except Afghanistan. The sepsis death rate is 213 per 100,000 people in India, 206 in Pakistan, 183 in Nepal, 136 in Bangladesh, 109 in Bhutan, 69 in Sri Lanka and 27 in the Maldives, and 285 in Afghanistan.
Current challenges
In an interview with HT Lifestyle, Dr Abdul Samad Ansari, Director-Critical Care Services at Dr Balabhai Nanavati Hospital in Mumbai, shared, "Although the onset of sepsis can be acute and poses a short-term mortality burden, it can also be the cause of significant long-term morbidity requiring treatment and support. Thus, sepsis requires a multidisciplinary approach."
Talking about the causes, he said, "In 30%–70% of patients with sepsis the identity and source of the pathogens that cause infection are unknown, which makes it more difficult to design specific infection prevention strategies. It underlines the need for a sepsis prevention framework that recognizes patient risk factors and prevention opportunities, before the onset of sepsis and before the patient presents to the hospital."
Highlighting the public health impact, he said, "Sepsis is a significant cause of maternal, neonatal, and child mortality. There is a need to combat sepsis mortality among the most vulnerable sections of the society to achieve Sustainable Development Goals (SDGs). The prevention and/or appropriate diagnosis and management of sepsis is also linked to adequate vaccine coverage, quality universal health coverage, capacity to comply with the International Health Regulations, preparedness, and water and sanitation services. The challenge, however, remains how to achieve universal prevention, diagnosis, and management of sepsis."
Advising some measures against sepsis, Dr Abdul Samad Ansari suggested, "India should prioritize resources for sepsis prevention, diagnosis, and treatment. Since timely diagnosis of sepsis increases the chance of survival, primary health care providers and the public must be educated about early signs and symptoms. Preventive steps should target both community-acquired and nosocomial infections. Improvement in vaccination rates, living conditions, air/water quality, access to health care, and public health initiatives against TB and malaria would help in reducing community-acquired infections. Reducing nosocomial infections would involve improvement in standard precautions (hand washing practices, proper contact isolation, use of personal protective equipment), better practices to reduce catheter-related infections, and improvement in wound care."