1998 to 2014: What exit polls predicted and what voters decided. A look
Updated on May 15, 2020 01:12 AM IST
The mega 7-phase Lok Sabha elections are just a few hours away from conclusion with the voting in last phase scheduled to close at 6pm. After the EC mandated half an hour gap, TV channels will start airing exit polls.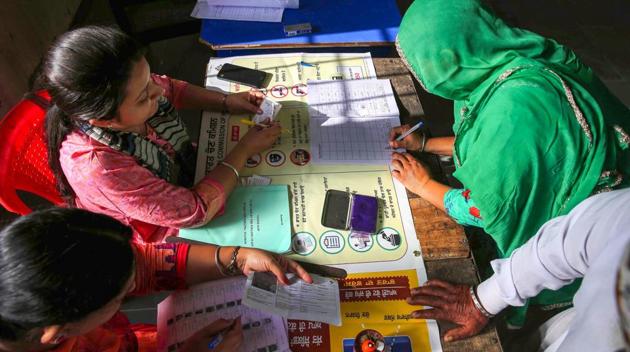 Hindustan Times, New Delhi |
HT Correspondent
The mega seven-phase Lok Sabha elections concluded on Sunday with the close of voting in 59 constituencies across eight states . All eyes are on exit polls now, which TV channels will start airing soon.
The exit polls, known to be off the mark at times, are based on responses of the people who have cast their votes. Pollsters, assuming that the voters have correctly revealed their choice, predict the results much before the actual counting of votes.
Follow Lok Sabha Elections 2019 LIVE Updates Here
There have been many instances when the exit polls have been wide off the mark. At least four exit polls have predicted wrongly, barring those in the 1998 and 2014 general polls.
In the 1999 elections, forced by an early collapse of the government led by BJP's Atal Bihari Vajpayee, most polls overrated the National Democratic Alliance's (NDA's) win. They gave the NDA overwhelming 315-plus seats but it actually won 296.
Click here: Exit Polls 2019 Live Updates
Whether today's exit polls are on the mark or not, we'll only know on May 23, but here's a look at what was predicted versus actual results since 1998 elections:
WATCH: Lok Sabha Elections | Big fights to watch out for in final phase of voting
Personalise your news feed. Follow trending topics