Activist Farhat Naqvi welcomes Union cabinet decision on triple talaq ordinance
The Union cabinet on Wednesday passed an ordinance making triple talaq a criminal offence. Instant talaq is the Islamic practice that allows men to divorce their wives immediately by uttering the word "talaq" thrice,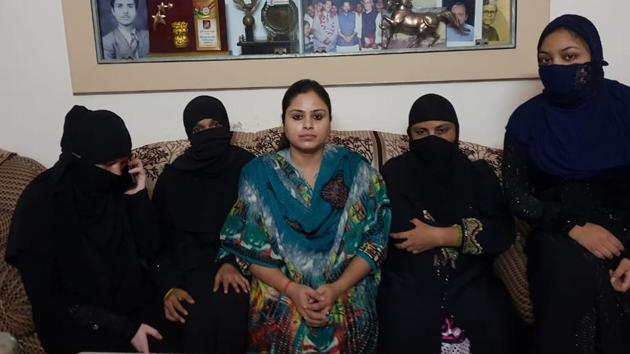 Updated on Sep 20, 2018 10:24 AM IST
Sister of Union minister Mukhtar Abbas Naqvi and anti-triple talaq crusader Farhat Naqvi on Wednesday welcomed the ordinance passed by the Union cabinet making triple talaq a criminal offence and said it marked the end of an unconstitutional and un-Islamic practice.
"I am grateful to Prime Minister Narendra Modi for giving a thought to such a grave issue that was not only unconstitutional but also un-Islamic as there is no mention of triple talaq in the Quran," she said.
"It is a historic day for all of us," she added.
Farhat, who hails from Bareilly district, about 250 km from Lucknow, is a divorcee and runs an NGO 'Mera Haq' which works for the rehabilitation of divorced Muslim women and triple talaq victims across the country.
Instant talaq, the Islamic practice that allows men to divorce their wives immediately by uttering the word "talaq" thrice, had been declared unconstitutional by the Supreme Court in August last year. the Modi government had brought the Muslim Women (Protection of Rights on Marriage) Bill, 2017, in the Lok Sabha on December 28, 2017, where it had been passed by a voice vote. However, the government did not table it in the Rajya Sabha due to a lack of consensus over some of the law's provisions.
"Indeed, it has put an end to all the miseries as it has been declared an offence. People will think twice before going for instant talaq," Naqvi said.
"Previous governments were interested in keeping their vote bank happy. Perhaps, this was the reason why they stayed away from such a burning issue as they did not want to alienate a segment of the community," she added.
Farhat claims to have taken up more than 300 cases of instant talaq in UP and other parts of the country.
"While undergoing the separation process, I came across many Muslim women, including the victims of triple talaq. After seeing their helplessness and trauma, I decided to help them," she said.
Farhat said she started by providing free legal aid to women and founded an NGO about two years ago. Her organisation provides free legal aid to divorced Muslim women and helps in their rehabilitation.
She also runs 'samjhauta adalat' where she tackles cases of family disputes and provides free counselling to couples and their families.
Farhat and other members of her NGO distributed sweets on Wednesday to celebrate Centre's decision.
Close Story