Agra: Dhangars threaten to embrace Christianity
Riding the crest of the ongoing conversion row, the state president of Uttar Pradesh Dhangar Mahasabha threatened that the Dhangar community in the state would embrace Christianity if the obstacles in issuing scheduled caste certificate to dhangars were not removed. The community says it will convert if its demand for smooth issue of SC certificates is not met within a month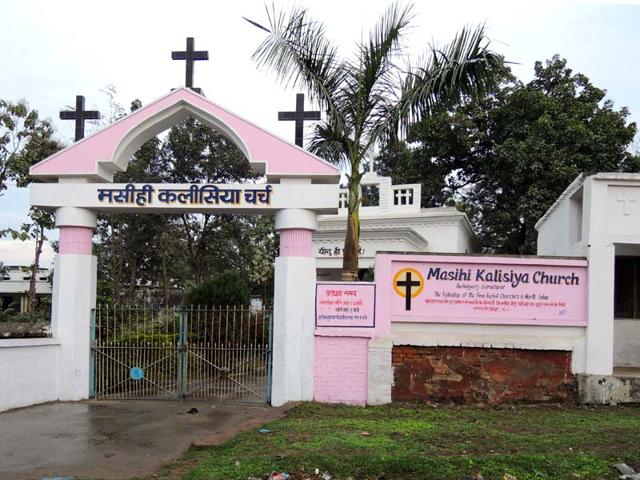 Updated on Dec 30, 2014 11:52 AM IST
Now the dhangar community in the state is in a mood to capitalise on the ongoing wave of conversion in the region to get their demand met.
Riding the crest of the ongoing conversion row, the state president of Uttar Pradesh Dhangar Mahasabha threatened that the Dhangar community in the state would embrace Christianity if the obstacles in issuing scheduled caste certificate to dhangars were not removed.
JP Dhangar, the state president of Uttar Pradesh Dhangar Mahasabha, complained that despite orders from courts and National SC/ST Commission, local officials at district level were creating hurdles in issuing certificate to dhangar community which would give them scheduled caste status.|
The leaders of dhangar community issued an ultimatum of one month to the state government for resolving the issue.
"In case scheduled caste certificates are not issued to dhangars, the community would convert to Christianity' threatened JP Dhangar.|
"Lord Jesus Christ was beloved of shepherds and we dhangars are a sub-caste of 'gadriya' (shepherd) amongst Hindus. So we feel at home while converting to Christianity," he said.
The state executive meet of Uttar Pradesh Dhangar Mahasabha was held at Hariyali Vatika here on Sunday evening. The Mahasabha workers from Agra and Aligarh attended the meet which was addressed by JP Dhangar. He complained that the 'dhangar' community had been struggling for its rights for over two decades.
"The dhangar community was accorded status of scheduled caste in 1950 but the benefit could not pass on to the community. We even approached the National Scheduled Caste/Scheduled Tribe Commission and had orders in our favour in year 2008 and 2012," said JP Dhangar, who complained that these orders were not being complied with at tehsildar level.
"To press our demand we undertook a cycle rally in 2013 from Mathura to reach Lucknow in 13 days and the state government issued a GO on October 24, 2013 but only a few members from dhangar community could get SC certificates while most are still running from pillar to post, despite National SC/ ST Commission issuing guidelines recently," complained JP Dhangar.
Those attending the meet lodged complaints mainly against tehsildars in districts all over the state for blocking issue of SC certificates to dhangar community. "We issued a month's ultimatum to rectify the situation, otherwise the dhangar community would have no option than to convert to Christianity," JP Dhangar told HT on Monday.
Close Story