Lucknow University tells students to stay away from campus
Feb 13, 2018 10:08 PM IST
University of Lucknow has issued an advisory telling all students not to enter campus on February 14, citing Mahashivratri.
The University of Lucknow has issued an advisory to its students, asking them not to come to the campus on Wednesday and warned of disciplinary action against those violating the order on Valentine's Day.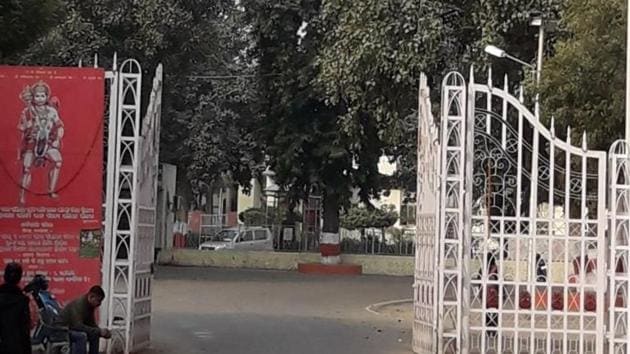 "It has been noted in recent years that certain youth celebrate Valentine's Day on February 14 influenced by western culture. In this regard, all students of the co-ed campus are informed that the university will remain closed on February 14 on the occasion of Mahashivratri," proctor Vinod Singh said in a press release issued on February 10.
After the proctor's attracted the ire of some students, LU vice-chancellor SP Singh tried to soothe frayed tempers: "The proctor went a little over enthusiastic and some of the content mentioned in the order could have been avoided," he added, referring to the bits about western culture and Valentine's Day
He said a new order was issued on Tuesday.
"The entire university will remain closed on February 14 on account of Mahashivratri. There will be no classes on the campus. The students are expected to follow the order. If any suspicious person is found roaming on the campus, strict action will be taken," reads the revised order of the proctor.
In the previous order, the proctor had also appealed to the parents and guardians of all students not to send their wards to the campus on Wednesday..
"We have separate hostels for boys and girls and as a proctor, I have to ensure their safety as well," Singh said.
The university's decision to prevent students from coming to the campus on Valentine's Day was criticised by students as moral policing.
"We all are adults and the university proctor has no right to tell us what to do and what not," an undergraduate student, who did not wish to be named fearing disciplinary action, said.
Another post-graduate student said the university administration should focus on improving the standard of academics and ensure teachers take regular classes rather than telling students what is expected of them on Valentine's Day.
The police also sounded an alert in Lucknow in view of Valentine's Day on Wednesday, apprehending trouble from right-wing groups.
Officials said the Women Power Line (1090) will address emergency complaints related to misbehaviour with women and girls. The staff of police control room (UP 100) and Anti-Romeo Squad, constituted earlier by the state government, have also been sensitised to lodge complaints by women on a priority basis, they added.
"Directions have been issued to in-charges of police stations and Anti-Romeo Squad to deal with troublemakers strictly. People getting involved in any kind mischief with women or trying to do any moral policing will be on our radar," Lucknow's senior superintendent of police Deepak Kumar said.
Right-wing groups protest against Valentine's Day every year in different parts of the country, saying it is a western import. Activists of the Vishwa Hindu Parishad and Bajrang Dal workers have for years been demanding a ban on "anti-Hindu" and "anti-Indian" Valentine's Day in India.
The protests have often turned violent with couples roughed up and shops and restaurants vandalised for selling products or organising events related to Valentine's Day.
"Exciting news! Hindustan Times is now on WhatsApp Channels
Subscribe today by clicking the link and stay updated with the latest news!"
Click here!