Did you know today is Safety Pin Day? Here's your guide to 15 weird days in 2018
Are you ready for Blame Someone Else Day? What are you doing on Blah Blah Blah Day? We looked at some weird days and how you should celebrate them.
more lifestyle
Updated: Apr 10, 2018 10:46 IST
If there are days to commemorate friendship and love, why must the mundane and absurd be left behind? April 10 happens to be International Safety Pin Day as its American inventor Walter Hunt patented it on this day in 1849. If you think naming a day after the ubiquitous household object is taking things too far, what would you make of Slap Day (February 15) or Blah, Blah, Blah Day (April 17)? Here's a round-up of some super weird days and how to celebrate them:
Blame Someone Else Day (April 13)
'It's all your fault': Feel free to say this to everyone around you on this day. Blame Someone Else Day is slated for the first Friday the Thirteenth of every year and is said to have been started by one Anne Moeller from Michigan, US, in 1982, to explain all the things that went wrong with her on that Friday. If you like passing the buck, then this is your holiday.
Blah Blah Blah Day (April 17)
Don't be misled by the name. This is not a day to blabber to your heart's content. The day was started by Wellcat, a UK-based holidays and herbs company, to pay attention to the well-meaning advice from our friends and family (quit smoking, exercise, eat healthy, clean your room, wash your jeans) that we usually dismiss as blah. Boring, no?
Talk like Shakespeare Day (April 23)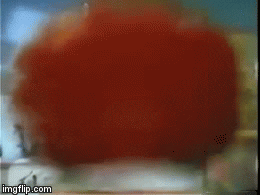 Started by the Chicago Shakespeare Theater in 2009, the National Talk Like Shakespeare Day falls on what is believed to be 16th century English dramatist William Shakespeare's birthday.
This can be a fun holiday if you're up for it. Spend this day substituting you and they with 'thou, thee and ye'. End your verbs with 'eth' (like runneth, sayeth, falleth), and start your sentences with 'methinks, wherefore'. Check out more tips on their website, and bringeth forth thy goofy side.
No Pants Day (May 4)
The name makes it pretty clear. You spend the day sans trousers or jeans (skirts, frocks, sarongs should be acceptable for women; and shorts and lungis for men). There is not much clarity on the origin of this day though it is mostly credited to a Texas University campus club – Knighthood of Buh. No Pants Day, falls on the first Friday of May and is not to be mixed up with No Pants Subway Ride Day, which is organised in early January.
Lost Sock Memorial Day (May 9)
This is the day to mourn the sock you had to throw away because its partner could not be found. Where did it go anyway? You can observe the day by recycling your sock (pair two lost socks and mix-and-match!) or by making sock puppets. The smarter thing would be to learn to knot your socks together when putting away clean laundry so that they don't get lost in the first place.
Iced Tea Day (June 10)
Make yourself several cool jars of iced tea on Iced Tea Day. (Getty Images/iStockphoto)
If milk tea and bubble tea can have their own special days, why shouldn't iced tea have one too? Though you really need no excuse to make yourself a large glass of iced tea at the peak of summer, this day is a good day to feel obliged to drink up lots of it and try out its different flavours.
Hug Your Cat Day (June 4)
Have you been too busy with work and life to hang out with your beloved pet? Hug Your Cat Day is the day to make up for lost time. If you don't have a cat to stroke and cuddle, you can always go hug someone else's cat. Or feed the strays. Whichever seems possible.
World UFO Day (July 2)
July 2 is the official World UFO Day held to spread awareness about evidence of UFO sightings and existence of life in outer space. According to WorldUFODay.com, it is also a day to "encourage governments to declassify their knowledge about sightings." Even if you are not a believer, the day is a good excuse to re-watch your favourite alien attack films and TV shows.
Stick Your Tongue Out Day (July 29)
While the origin and purpose of this rather bizzare day is unknown, think of it as a good work-out for one of the most important body muscles. You can use the day as an excuse to let off some steam, and stick your tongue at people and things that annoy you.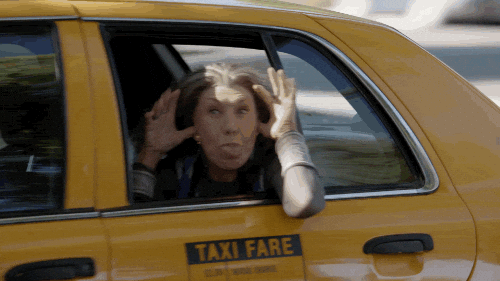 Lazy Day (August 10)
This one is the best weird day ever. You are supposed to celebrate this holiday by not doing any work, relaxing through the day and staying put on your couch in front of the TV or with a book, whichever you prefer.
Pluto Demoted Day (August 24)
Remember the time Pluto was a planet and then suddenly it wasn't? Pluto Demoted Day commemorates this 2006 event, when the International Astronomical Union (IAU) kicked Pluto out of the planets club (after 76 years of it being the ninth one), on the grounds that it was a dwarf planet.
Ask a Stupid Question Day (September 28)
This unofficial American holiday is observed in September. According to some accounts, this day was started by educators to encourage students to ask questions in class without worrying about sounding stupid. So whatever it is that you've been wondering about, fearlessly ask around.
Wolves don't howl at the moon, but to communicate with each other. (Getty Images)
Howl at the Moon Day (October 26)
This anonymously created holiday seeks to educate people about wolf conservation. You are of course free to step outdoors at night and howl at the moon as wolves are often depicted as doing in movies, literature and folkore. Or you could spend the day reading up about wolves and be surprised to learn that wolves don't howl at the moon, but to communicate with each other.
Tongue Twister Day (November 8)
It was fun as children to laugh oneself silly trying to recite tongue twisters and challenging each other to do so without fumbling. Well, this is the day to relive all that fun. Start with the classic: She sells seashells on the seashore. The shells that she sells are seashells I am sure. Or something simpler – Red Lorry, Yellow Lorry.
Monkey Day (December 14)
The origins of this day, too, are contested. Some peg it to a campaign to create awareness about primates (gibbons, apes, lemurs, and not just monkeys), and others to a college prank by an art student at Michigan State University in 2000. Either way, it is a day to share monkey memes and videos, donate to animal charities or simply an excuse to monkey around if you feel like it.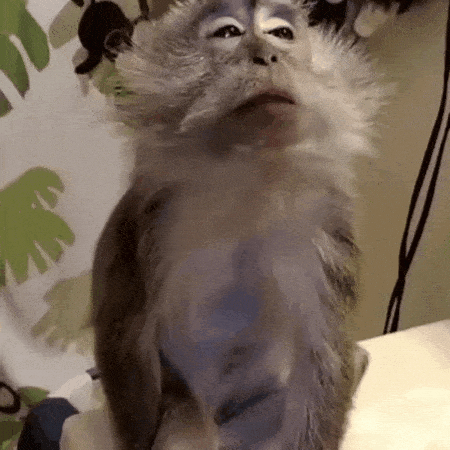 Follow @htlifeandstyle for more
First Published: Apr 10, 2018 09:07 IST