Love street food? Download these apps to find the best places to try
Being pocket-friendly, Streat app offers many items that can give you a sense of gastronomy like beach side pani puri, chatpati pav bhaji, tikha hara vada pav, garma-garam bhajjiya, khasta kachori and what not.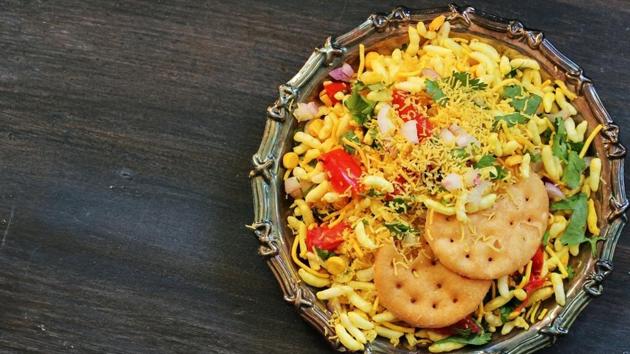 Published on Jul 05, 2018 02:17 PM IST
Remember the 1990s Bollywood hit "Mai toh raste se ja rha tha, mai toh bhel puri kha rha tha" that had filmstar Govinda roaming the streets and satisfying his taste buds with some really mouth-watering dishes? In 2018, you needn't roam any more. All the information about spicy snacks is available at your finger tips. Surprised? Come, let's explore!
Four years ago, Harsh Shah -- a young entrepreneur from Mumbai -- started working on an Indian street food finder app and came up with "Ek Plate" in August 2016. Being pocket-friendly, this app offers many items that can give you a sense of gastronomy like beach side pani puri, chatpati pav bhaji, tikha hara vada pav, garma-garam bhajjiya, khasta kachori and what not.
"I came up with this idea while studying in college. As a student on a tight budget, there were many apps that helped us find pricey restaurants, but nothing to show where we can get good budget-friendly food. Thus came Ek plate. If you really want to experience a city, you need to try its street food as that is where the real authentic flavours are", Shah told IANS in an email interview of his "only vegetarian" app.
How did the name come about. Well, when ordering street food, Indians generally say "bhaiya, Ek plate sandwich dena' or "ek plate pani puri dena" et al and this resonates with both the vendors as well as the street food lovers. Ek plate, the first app to have an "only veg" feature, displays only vegetarian food and vegetarian vendors.
Shah believes that street vendors are the real heroes who keep this tradition alive. "Our platform is completely free for the street food vendors. We do not charge them a single penny for using the app. As they get featured on our app, many people visit their outlets."
Then, Ruchit Chandan's "Streatly" also gives you the perfect treat with street food. It was founded a year ago and is loved by Mumbaikars because it delivers a variety of street food at your doorstep with its own supply chain. "We don't charge many of the vendors. Moreover, we want them to be a part of Digital India and change the way they work," Chandan told IANS.
Serving more than eight thousand dishes across three locations, Streatly aims to go pan-India by 2020.
And, when you talk about the street food, how can you forget Surat - the food city, indeed "The Food Capital of India." Enter Ronak Shah and his "Streat" app.
"The main push was to provide the street food vendors with a digital platform which would help them reach a larger audience, and to provide a convenient option to lovers of street food to explore more options at just a click," Shah told IANS.
"While going to a street vendor to relish something chatpata, the people's primary concern is hygiene. The Streat app empowers users to rate these vendors on the basis of hygiene. Currently, Streat covers the most popular and the most hygienic street food vendors of Surat. Soon, we are planning to cover other major cities of India starting from Ahmedabad," he added.
Streat caters to every aspect of your desires from a delightful "locho" with its mild sweet-spicy taste and Surti sev khamani, made from chana dal with a variety of spices mixed into it. And, of course, there's a large variety of bhajiyas - aloo bhajia, kanda bhajia, chilly bhajia, tameta bhajiya and more.
"Surat is known for its street food, and now we finally have an app which gives us many options to explore," said city resident Tirth Desai. Similarly, Ushma Gandhi, an NRI relies on Streat when she visits her hometown. She believes that its best feature is that it provides an option to rate the hygiene factor of the street food vendors. Thus, if you want to relish the taste of street food while sitting at home, just try these apps.
Close Story
Personalise your news feed. Follow trending topics