Skin detox: Here's how to prep your skin for the festive season
Counter the effects of bingeing, makeup and non-stop partying with these easy to make home remedies, and dietary changes.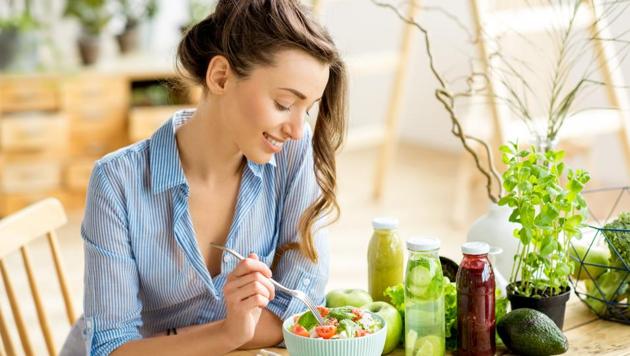 Updated on Oct 12, 2018 05:31 PM IST
Festivities mean fun and spending time with your loved ones. But they also mean late night parties, bingeing and tiring schedules. This can mean mayhem for the skin, so it is important to prep your skin in advance.
Dermatologists and beauty experts suggest beginning the detox at least 15-20 days ahead. "Skin detoxification is a process that includes both external as well as internal changes. The diet and topical applications require at least a week to start showing results. One should begin this process ideally one to two months in advance to ascertain if the process is working. If it doesn't, there would be time to cure and heal the damage," says beauty expert Blossom Kochhar.
"The best remedy is to stay hydrated. Avoid tea and coffee and eat a lot of green vegetables and salads," says dermatologist Deepali Bhardwaj.
"Our skin needs to be nourished well from both inside and outside. A regular care regimen is essential for all types of skin to cleanse away dirt, remove dead cells, and improve blood circulation," adds Kochhar.
Cleansing the skin and ensuring no makeup stays on the face is a step that cannot be missed. "Removing makeup with a cotton ball soaked in oil works well for most skin types, except oily skin. For acne-prone and oily skin types, curd works best. Use a face wash and then a moisturiser rich in vitamin C," says Bhardwaj.
Experts say fruits can also be used for topical application. "You could not only eat tomatoes but also apply them on the face. They are rich in antioxidants which counter the activity of free radicals and help the skin look younger. It helps maintain the skin's pH levels, remove tans and blemishes, fight acne and treat sunburn. Drink green tea as it has anti-ageing properties," says nutritionist Shruti Sharma.
Another way to keep your skin looking fresh and healthy is a generous use of sunscreen. "One should try to opt for Ayurvedic or organic products which have fewer or no chemicals," suggests Sharma.
Interact with Etti Bali at @TheBalinian
Close Story