Aiyaary movie review: Manoj Bajpayee, Sidharth Malhotra film reminds you of TV show CID
Aiyaary, which means the act of espionage, is designed as a race between two gifted people who understand the nuances of the country's defence programmes. Here's our movie review.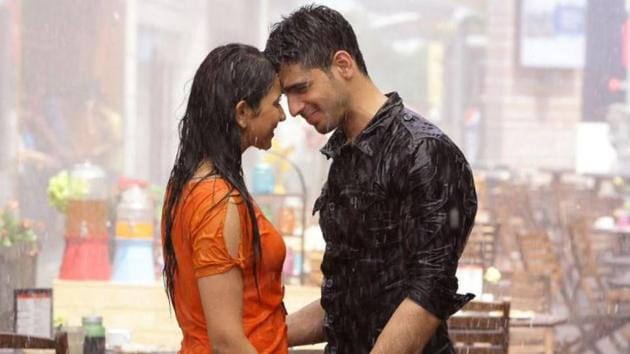 Updated on Feb 17, 2018 10:20 AM IST
Aiyaary
Cast: Sidharth Malhotra, Manoj Bajpayee, Kumud Mishra, Adil Hussain
Director: Neeraj Pandey
Rating: 1/5
The delicate relationship between a master and his protégé turns sour when the latter realises the futility of the tasks he is expected to carry out. The highly talented student turns rogue and that triggers a war between the two. They know each other's methods and are trying to not blink first, but one of them has underestimated the rival.
In theory, director Neeraj Pandey's (A Wednesday, Baby, MS Dhoni: The Untold Story) Aiyaary seems like a satisfactory 'Catch Me If You Can' kind of thriller where you can expect tense moments and adrenaline rush, but in reality, it fails to hold your attention for more than five minutes at a stretch. It's an insipid tale of forced slow-motion shots, endless chase sequences and at least three endings.
Colonel Abhay Singh (Manoj Bajpayee), who doesn't think twice before shooting foreign agents point blank in uncharted territories, heads a special covert unit that's been unofficially funded. Major Jai Bakshi (Sidharth Malhotra) adores Abhay and has learnt the tricks of the trade from him. The young major gets disillusioned after realising the extent of corruption in the country's defence deals and the involvement of highly placed officials in it.
An audacious Jai takes the matter into his hands and decides to earn some money out of the shady deals, but Abhay is determined to not let this happen.
Aiyaary, which means the act of espionage, is designed as a race between two gifted people who understand the nuances of the country's defence programmes. They are not the kingpins of the system, but they are fairly important to run it without interruption.
Pandey wants to weave a web of lies, deceit and suspense around the central plot. His front-man Bajpayee is a dangerous Mossad-trained agent, but forgets to carry the bullets on an assignment to eliminate an enemy. Working like an all-powerful government functionary, he cracks deals with anyone and everyone in the world, and can also push the media to run a news item of his wish. It's a different matter that the news item he gives in replacement is far less worthy of a prime time slot.
Watch: Our Facebook Live discussion on Aiyaary, Kuch Bheege Alfaaz and Love Per Square Foot
In fact, this is where the film totally runs out of the steam. Pandey probably wants a re-run of A Wednesday, he even brings in Naseeruddin Shah for a totally clueless character, towards the end. This forced twist is lame and makes the film tonally different from what we see for first 120 minutes. It's high time I tell you the length of the film. Well, it's 160-minute of unending mess.
Just when you thought, Bajpayee might be going overboard with his tough guy act, Kumud Mishra takes over and makes it a totally wayward story of arm-twisting and witless humour.
The idea of showing the nexus among the top army officials, politicians, lobbyists and arms dealers hasn't been explored in depth. At no point, it becomes anything beyond two agents tapping each other's calls. Web series The Night Manager could have helped Aiyaary in getting the arms-dealer part right.
Apart from the '80s style opening credit, nothing actually works in favour of Aiyaary that wants to compress many issues in one film. The intentions are noble, but the execution is totally off the hook. Pandey, despite being in his zone, fails to control the pace of the film and ends up with a clogged version of what he thought is a nice thriller.
Characters of Pooja Chopra and Rakul Preet have been written with complete lack of empathy. They mouth average dialogues and behave in odd ways. At one point of time, it all begins to look like the TV show CID. It's different if you actually like CID.
Bajpayee spearheads the story with his characteristic roughness. One of the rare movies where even he gets lost amid speeding cars and easily hacked computers. The only time he sparkles is the scene where Adil Hussain gives him a good run for his money, but it's too late by then.
As an earnest apprentice, Malhotra begins well but can't hold on to it for long. Like most of the other actors, he too falls prey to a confused screenplay.
Aiyaary is sketchily-written and not compelling. It tests patience even if you are a fan of the genre. It demands way too much endurance than what is left in you after watching Naseeruddin Shah's bizarre monologue.
Interact with Rohit Vats at Twitter/@nawabjha
ott:10:ht-entertainment_listing-desktop
Close Story
Personalise your news feed. Follow trending topics