A Mumbai election in the time of post-truth politics
Updated on Jan 26, 2017 12:19 AM IST
Post-truth and alternative facts are nothing but pretty words to dress up deception and lies.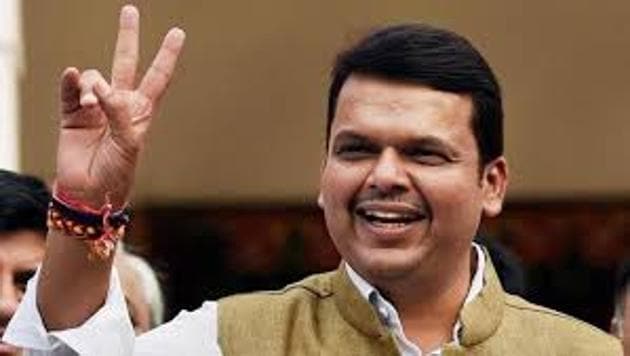 This is the era of post-truth, the time in the world when facts matter less than they did or nothing at all, when emotions and personal beliefs trump factual arguments. The term has come to stay in politics, media and public life. In fact, the Oxford Dictionary chose it to be the Word of the Year in 2016. And, last week, President Donald Trump's administration handed us a delightful nuance – alternative facts.
Cut through the chatter: Post-truth and alternative facts are nothing but pretty words to dress up deception and lies. But given their currency now, how can the important election to the 227-member Municipal Corporation of Greater Mumbai – colloquially the BMC – with its Rs37,000 crore annual budget, be free of them? So, here's a slice of this universe.
Shiv Sena chief Uddhav Thackeray, a swash-buckling politician with an enviable ear to the ground, has to only raise a finger and his party's ally, the BJP, comes sprinting to work out the nitty-gritty of contesting the election as one indivisible force. The BJP may run governments in India and Maharashtra but in Mumbai, only Thackeray's word counts. The far-sighted leader wants power only and only to deliver world-class civic services to Mumbaiites.
Thackeray offers promises or alternative facts: New technology for good and pothole-free roads (the post-truth world still has pre-historic quality roads), scientific treatment of waste and 24X7 drinking water supply (carried over from 20-year-old agendas), employment to those who pass out from civic schools (these schools saw a disturbing drop in students' numbers in the last few years but facts don't matter in the alternative facts realm), rejuvenation of open spaces (forget that leaders squat on public open spaces with their clubs). He praised Tamilians as they stood up for Jallikattu (the hostility towards "lungiwalas" is pre-post-truth).
The BJP does not want to be the junior partner to that parochial, patriarchal, and muscle-flexing Shiv Sena. Maharashtra chief minister Devendra Fadnavis, who in the post-truth world is the chief executive officer of Mumbai, wants to trump the Sena on grounds of non-transparent and corrupt administration of the BMC in the last 20 years. In this world, the BJP was not partnering the Sena every step of the non-transparent, corrupt way; instead, miraculously, it has been the beacon of honest and ethical governance.
The Nationalist Congress Party spokesperson lamented that Thackeray offered Mumbaiites "a bagful of lies". The NCP is the other shining star of clean politics in the post-truth world in which its leaders, especially its first family of Pawars, has been the nominee for the Mahatma Gandhi Award for Sterling Honesty year after year, Pawar has been bestowed India's second highest civilian honour which is second only to the top job he coveted, the NCP governs the state, and it presence in Mumbai is such that its words are taken seriously.
The Congress, which took shape in this city in December 1885, believes that the BMC election is not one but multiple elections, and therefore, has fragmented itself into factions so that some of them can win. The fact is that its leadership is unimaginative and purposeless. The alternative fact is that party vice-president Rahul Gandhi has made Mumbai his karo-ya-maro bhoomi, like the anti-British Do-or-Die agitation of 1942 launched at August Kranti Maidan. As for the Samajwadi Party and All India Majlis-e-Ittehadul Muslimeen, they operate in a different alternative reality altogether.
Away from this post-truth world, the truth is Mumbai has become an unbearably dense, traffic-congested, filthy, unliveable, unequal and rude city. This cannot be fixed with mega investments in a few high-profile projects, pre-poll promises and cynical politics; it calls for high-quality urban governance across the city through five years. If the Bandra Kurla Complex is a reality, so are M-East and P-North wards whose Human Development Indices are worse than some of India's backward states. This is not an alternative fact. Thackeray, Fadnavis and others, better face the complex reality that is Mumbai. There is no alternative.
Also read: Women in BMC election: Half the House is a good thing