After Mumbai stampede, #Elphinstone, anger against apathy trends on social media
Updated on Sep 30, 2017 01:09 AM IST
Images and videos showing unconscious victims and casualties spread on Twitter and Whatsapp instantly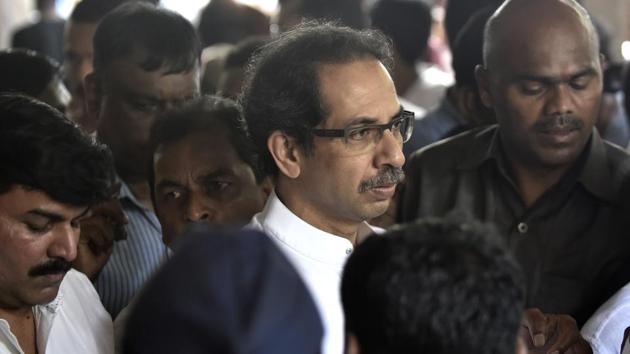 Hindustan Times |
, Mumbai
Geetanjali Gurlhosur
Anger, fear and sadness – this is how the social media reacted to the news of the stampede at Elphinstone Road station, with #Elphinstone trending worldwide.
Images and videos showing unconscious victims and casualties spread on Twitter and Whatsapp instantly. A woman using the Twitter handle @angryyoungwoman tweeted about her escape, claiming she "saw bodies being taken out". She described the situation, saying there are no tips for survival in a stampede. "You don't realise when the mob turns into a stampede. It happens in front of you, you become a part of it. Panic and chaos and insane crowd."
While some tweeted about similar problems witnessed at Dadar and Andheri, two of the busiest stations in Mumbai, others expressed their anger against the authorities. "#Elphinstone wat a waste. Hard working people treated with sheer apathy and lack of value for human lives by the administration," said a commuter's tweet. "Ridiculous state of affairs. Complete failure of the Govt machinery and rail authorities #Elphinstone," said a tweet by Kabir Tharani.
Stating that they had complained about the narrow and weak foot overbridge connecting the western and central railway to the authorities, people shared images of older complaints about the FOB.
Tweeters also pointed out the redundancy of taking up projects such as bullet train, Shivaji memorial in the sea or renaming Elphinstone Road station to Prabhadevi at a time when the infrastructure needs immediate attention. "How much money would have been required for repair of the bridge? How many more bridges should collapse? #Elphinstone wake up @CMOMaharashtra" tweeted Ajit Gadekar.
Actor Ashwin Mushran tweeted: "Wonder how much time & money they spent on renaming Elphinstone Road to Prabhadevi... Instead of fixing the station infrastructure."