Allow patrons to carry own water, food inside multiplexes and malls, Bombay HC tells state govt
The bench said Maharashtra government must come out with a clear policy that allows citizens to carry food, water inside multiplexes, malls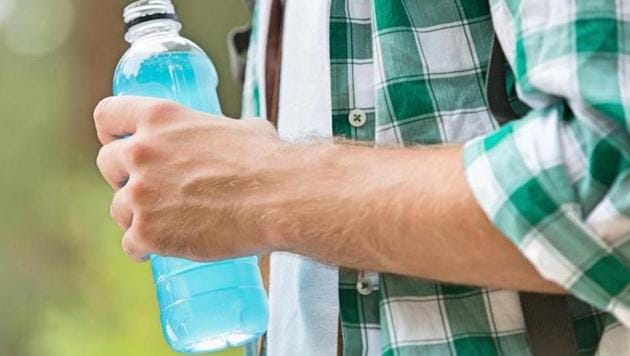 Updated on Jan 05, 2018 07:31 PM IST
Hindustan Times |
, Mumbai
Kanchan Chaudhari
Questioning how cinema goers can be forced to purchase food and water from theatres, the Bombay high court on Thursday said nobody should be prohibited from carrying these into malls and multiplexes from outside.
"They cannot frisk people and take away all the food items," said a division bench of justice RM Borde and justice Rajesh Ketkar. "There you are not entering a sensitive area like an airport to pose a security threat," the judges said, questioning the need to frisk patrons entering cinema halls although they are already checked by means of door-frame metal detectors.
The bench said the state government must come out with a clear policy allowing citizens to carry food and water bottles inside multiplexes and malls. It was hearing a public interest litigation filed by city resident Jinendra Baxi, challenging the ban.
In his PIL, the film writer and director highlighted that patrons are not allowed to carry their own food items and water bottles inside theatres when there is no legal restriction on permitting the same inside cinema halls, but fast food is being served in several theatres, especially multiplexes and also permitted to be consumed inside theatres, although there is a restriction imposed on the same by Rule 121 of the Maharashtra Cinemas (Regulation) Rules, 1966.
Baxi contended that the ban violated fundamental right to life of medically vulnerable persons and senior citizens. His PIL stated the Maharashtra government being the licencing authority for cinema theatres was legally bound to ensure that the right to life of the citizens is not undermined. It added that though the petitioner had submitted representations to the government for getting the wrong rectified, the government did not respond to his pleas.
His lawyer, advocate Aditya Pratap, urged the court to direct the government to impose a condition — as one of the licensing conditions for theatres — not to prohibit any cinema goer from carrying his or her own food and water inside the theatre and breach of the condition should invite action like revocation of the licence.
The court has also asked the lawyer to submit within a week to the government petitioner's suggestions on the issue. The government, in turn, has been directed to clarify its stand on the issues within three weeks.
Close Story
Personalise your news feed. Follow trending topics