Beef ban: Maharashtra to get 'detection kits' to identify meat within 30 minutes
Mumbai city news: Each kit can test at least 100 samples, according to senior officers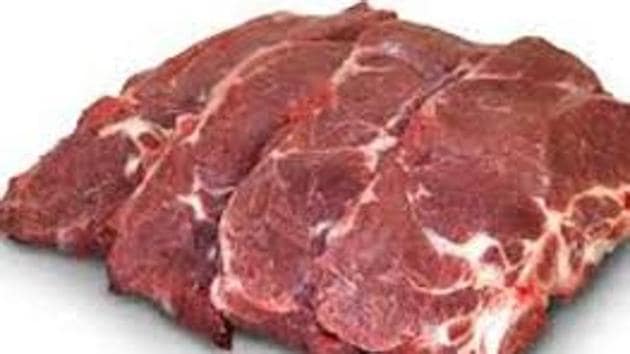 Updated on Jul 07, 2017 10:54 AM IST
Firearm? Check. Badge? Check. Cow meat detection kit? Check.
By next month, police across the state will get meat detection kits to check if the meat they have seized is that of a cow.
The kits will test the meat and give a result in just 30 minutes, said forensic science laboratory (FSL) director Krishna Kulkarni. This means police will no longer have to wait days to find out the type of meat seized.
Around 45 forensic vehicles will get the kits, worth Rs8,000 each. A single kit can test at least 100 samples, according to senior officers.
The Maharashtra Animal Preservation Act, 1976, bans the killing of cows and calves.
The kits will come in handy during situations such as the one that arose in Shivaji Nagar, where police seized 700 kg of meat three days ago.
The meat, suspected to be beef, was being transported from Panvel. Police sent samples to the FSL. They are questioning two people in connection with the case.
Once the new kits arrive, the police will no longer have to seize vehicles transporting meat as it can be tested on the spot. It will also help them register a case quickly if the seized meat turns out to be beef.
"If preliminary tests reveal that the meat is that of a cow, we will collect samples and conduct a DNA test in the FSL. We will then draw up a final report," said Kulkarni.
An FSL official said DNA testing is expensive.It costs almost Rs750 to examine a single sample. Each year, the FSL receives thousands.
Until now, DNA testing was only available in Mumbai, Nagpur and Pune. In a few days, the FSLs in Aurangabad and Nashik will also get this facility.
Close Story