BMC polls: Sena reigns over Marathi heartland of Parel, Lalbaug and Dadar
Published on Feb 24, 2017 12:52 AM IST
The two remaining ones were claimed by the Congress and the BJP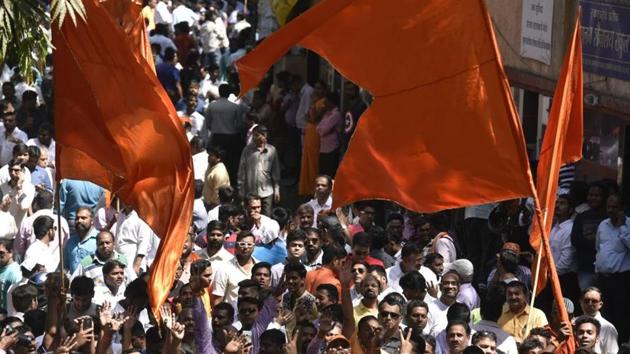 Hindustan Times |
, Mumbai
Naresh Kamath and Prajakta Kunal Rane
The Shiv Sena aced across the Marathi heartland, the Parel-Lalbaug-Dadar belt, by bagging 11 of the 13 seats in the area.
The two remaining ones were claimed by the Congress and the BJP. Sheetal Gambhir Desai, the daughter of former Sena legislator Suresh Gambhir, won it for the BJP. Supriya More, the winner from Congress, is the wife of corporator Sunil More, who started his career with the Sena.
The Maharashtra Navnirman Sena, which had six seats in 2012, drew a blank this time. This showed how Maharashtrians have turned their backs on the Raj Thackeray-led outfit.
According to political experts, this asserts the Sena's importance. "The voters share an emotional and political attachment with the Shiv Sena and this has been proved once again," said Surendra Jondhale, political analyst. "The BJP was not able to replace the void left by the MNS which has been marginalised," said Jondhale. "In addition, there was an undercurrent among the Maharashtrians that BJP means Shah and Modi. So they resented the domination by Gujaratis and voted overwhelmingly for the Sena."
The Sena faced challenges, which were overcome by its shakha network and dedicated party workers. Old Sena workers stepped on the streets to support Uddhav Thackeray. At Parel, where the Sena debuted in the state Assembly in 1970, it faced a setback days before nominations were filed, when senior party corporator Nana Ambole defected and fielded his wife Tejaswini on a BJP ticket. Similarly at Dadar, the Sena was forced to field two former mayors Vishakha Raut and Milind Vaidya, to face the challenge thrown by the MNS. The rebellion faced by Sena candidates Samadhan Sarvankar and Shraddha Jadhav, was effectively tackled as rebels failed to dent the Sena votebank.
According to Sindhu Masurkar who defeated Tejaswini Ambole in a high profile fight, the victory signifies the might of the Sena. "Individuals do not matter as people here are attached to the Sena and Balasaheb," said Masurkar. He said the victory was a slap across the faces of traitors who defected to other parties," she added.
The defeat is also a setback for Sena-turned-Congress legislator Kalidas Kolambkar, as he was able to get just one —Supriya More — elected to the BMC house. In addition, his rival Shraddha Jadhav was able to win the elections.
BMC polls: Focus on Marathi votes pays off in Mumbai's Parel-Lalbaug belt