Pandit Jasraj looks back on gold mohurs from a king, hopes for more voices to join his
As the legendary vocalist turns 90, a look at how he has pushed for equality through art, lives a life of respect for all forms, and now has a planet named after him.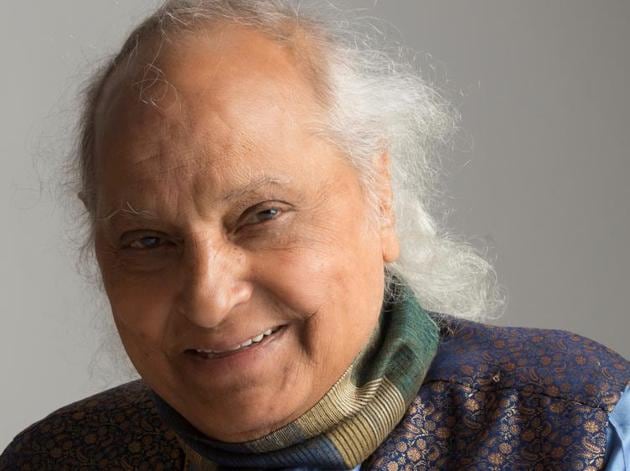 Updated on Jan 20, 2020 07:06 PM IST
Hindustan Times |
Vanessa Viegas
When Pandit Jasraj found out about his Padma Shri win, over the phone in 1975, he was taken by surprise. "A Padma Shri for me?" he asked.
His humility is still intact. The legendary vocalist drew on his native wit as he discussed his long ongoing innings, seated at his Versova home, ahead of his 90th birthday on January 28.
Jasraj, who is of the Mewati gharana, performs regularly across the country and around the world and continues to teach music.
"I remember my first public concert as a singer. It was in the darbar of King Tribhuvan Bir Bikram Shah of Nepal, in 1952. I was 22," Jasraj says. "After my very first rendition, King Tribhuwan awarded me 5,000 mohurs. I was quite stunned by the gesture. It was more than I could count."
His life has been rich in tributes like these. The latest came in September, when the International Astronomical Union (IAU) named a minor planet after him — it's called Panditjasraj and numbered 300128, his date of birth in reverse.
The planet whirls between the orbits of Mars and Jupiter, in a band of others like it that have also been named after classical musicians — there's a Luciano Pavarotti, a Beethoven, a Mozart.
But what Pt Jasraj is perhaps most proud of is his reputation for reviving old forms such as the haveli sangeet style, once performed almost exclusively in temples.
"I also sang in films, when the compositions were based on raags. Then in the 1970s, I introduced a unique form of jugalbandi to classical music. It was called Jasarangi, a name chosen by listeners at a concert in Pune in the '70s. Jasrangi evolved from the idea of equality," he says. Here, a male and a female singer sang different raags simultaneously, in their natural pitch, and eventually merged their individual scales into one unified sound. "It had never been done before," he says.
For him, the path to success lies in constantly evolving. And he's positive, he says, about the future of Indian classical music and its continuing evolution. "There will be many innovators like me, I'm certain. With technology, it's inevitable. Today I can teach students over Skype, and impart the same Guru Mukh Vidya that gurus and shishyas did in the past. I can live-stream concerts, the audio quality is much better and I can perform for thousands at a time."
What kinds of music does he listen to, then, just for pleasure? "Everything, even Bollywood," he says, smiling. "I'm not on any high horse about any contemporary forms of music."
Topics
Close Story