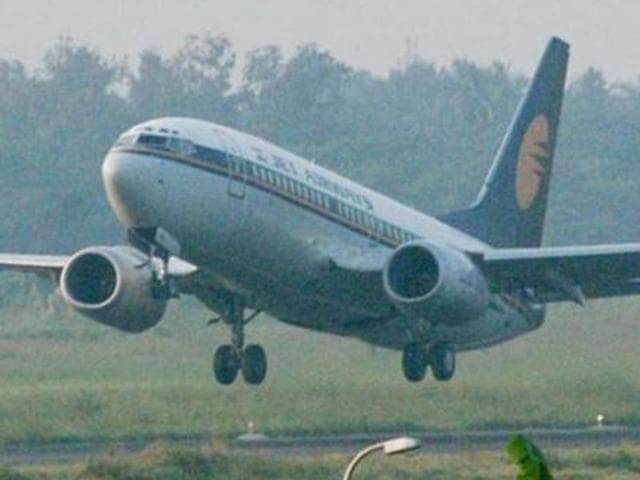 Flights disrupted as Jet Airways pilots fume over new roster, report sick
Hundreds of Jet Airways passengers intermittently
PUBLISHED ON NOV 03, 2016 12:34 AM IST
Hundreds of Jet Airways passengers intermittently faced long waits at airports and even last minute flight cancellations because some pilots reported sick.
Sources said that the disruptions stemmed from a stand off between pilots and the airline management over a new automated roster making system that allegedly doesn't adequately account for travel fatigue.
While the number of flight disruptions were not clear schedules were primarily hit on Monday and Tuesday.
Operations on Wednesday were back to normal following a marathon meeting between the National Aviators' Guild (NAG) and the management that went on till 11 pm on Tuesday and resumed on Wednesday morning.
"We are pleased to inform you that we have managed to make satisfatory progress with the management," read an email from NAG. The note also called off a work-to-rule kind protest started by pilots.
A Jet Airways spokesperson, said, "Jet Airways is pleased to announce that operations across its network have returned to normal, following the resolution of issues caused by the non-availability of an unusually high number of pilots who had reported sick. This had resulted in the disruption of certain flight schedules, causing inconvenience to the airlines' guests. The airline remains committed to maintain the sanctity of its flight schedules."
HT accessed a letter from the management on the issue.
"You may be aware that over the last few days, there have been disruption to many of our flights due to non-availability of an unusually high number of pilots who have been 'reporting sick'," read the letter from Captain Nikhil Ved, vice president, operations.
It added that many pilots had turned down changes made in flight rosters triggered by the mass leaves which led to delay or cancellations of more than a hundred flights.
It also stated that the Directorate General of Civil Aviation (DGCA) and fliers on social media had rapped the airline for the disruptions.
Pilots sources said that one of the primary safety concerns about the new roster was that it assigned last flights to critical airfields. For instance, if a pilot has to operate four short flights in a day the concluding flight was on a critical airfield such as Leh or Kathmandu. The DGCA has listed 11 critical airfields.
Close