Bombay HC asks for Google Maps images to assess extent of damage to mangroves
"In the interest of the common public and the future generation, the government will have to ensure wetlands are safeguarded," the court said, while posting a petition for further hearing in March this year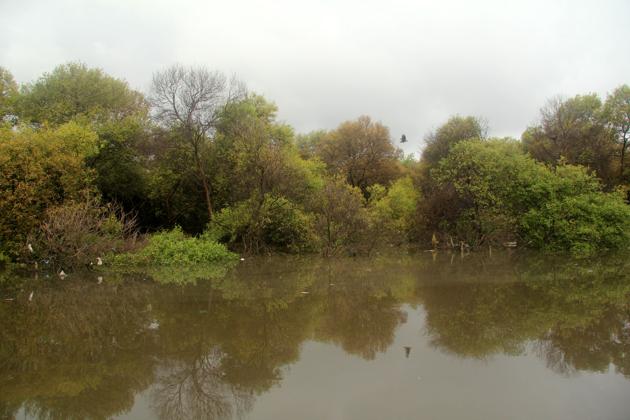 Updated on Feb 08, 2017 12:16 AM IST
Observing that there was an impending need for the state to step in and prevent destruction of wetlands and mangroves, considering the "interest of the future generation," the Bombay high court on Tuesday directed the state to submit older and current Google map images of wetlands and mangroves to help the court assess the extent of the damage.
A bench of justice VM Kanade and justice PR Bora were hearing a bunch of PILs filed by the Vanshakti Trust and others against several development and private real estate projects claiming such work would lead to the destruction of mangroves and encroachment of wetlands in and around the city.
The state and other respondents, meanwhile, argued that some crucial development projects such as new highways, and even a portion of the proposed airport at Navi Mumbai would encroach upon some mangrove rich area and that while the consequent destruction of mangroves could not be avoided, these projects were in the public's interest and that the respondents would carry out compensatory replantation.
At this the bench said while it had cleared several development projects in the past on the ground that they were in public interest and that the petitioners should not adopt "an adversarial" attitude towards such projects, it was also essential to rein in indiscriminate destruction of wetlands and mangroves.
"I have no doubt that there are encroachments on wetlands and that mangroves are being destroyed. Nobody can deny that. The ideal thing to do would be to take an old Google map image of an affected area and compare it with a new one. What is important is to see is what the authorities are doing to prevent and restore such destruction. And also, what steps are being taken to prevent further destruction," the court said.
"We cannot do anything in those places where buildings have already been constructed on wetlands. But in the future, some kind of a cut off must be imposed to define how much construction can be allowed in such areas," the bench said. "In places like Mira-Bhayander and Panvel that are relatively untouched, we have to see to it that mangroves are saved," Justice Kanade said.
The bench said while it did not want to interfere in cases of public utility projects that already secure permissions from ministries and authorities concerned, the agencies carrying out such work must ensure compensatory re-plantation at an alternate spot.
"In the interest of the common public and the future generation, the government will have to ensure wetlands are safeguarded," the court said, while posting a petition for further hearing in March this year.
Read more:
80% fall in mangrove destruction in 1 year, says study by Maharashtra government
Close Story
Personalise your news feed. Follow trending topics