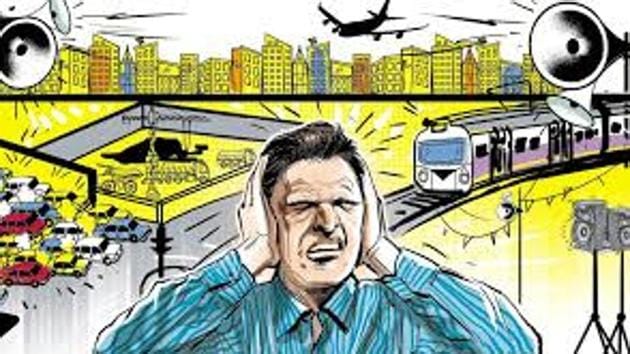 Horn, not OK, please in Mumbai: Anti-noise pollution drive starts today
Vehicular noise is the top source of noise pollution in Mumbai, with decibel levels as high as 110 decibels (loud as concert or a live rock band) in some cases
UPDATED ON DEC 01, 2017 09:26 PM IST
The regional transport offices of the Maharashtra Motor Vehicle Department (MMVD) will start a 15-day drive from Saturday to urge motorists to refrain from honking to keep Mumbai peaceful.
As part of the drive, RTO officers will distribute pamphlets with the message: "We are from transport department of Maharashtra. We request you not to honk. Our city is too noisy and let's makes it peaceful – on traffic signals."
Vehicular noise is the top source of noise pollution in Mumbai, with decibel levels as high as 110 decibels (loud as concert or a live rock band) in some cases. Use of pressure, multi-tone or musical horns in vehicle makes the city nosier, say experts.
According to World Health Organization, noise levels up to 70 decibel are acceptable to the human ear and continuous exposure to more than it can cause hearing loss.
For its first drive in Mumbai, the department has summoned flying squads from RTOs at Nanded, Latur, Aurangabad, Pune, Kolhapur and Nashik.
Additional transport commissioner Satish Sahashtrabudhe took stock of the preparations during the review meeting on Friday. "The drive will go on till December 18," said an RTO official.
Earlier this year, the central pollution control board has banned use of pressure, multi-tone and musical vehicle horns in Mumbai, Thane and Navi Mumbai.
Close