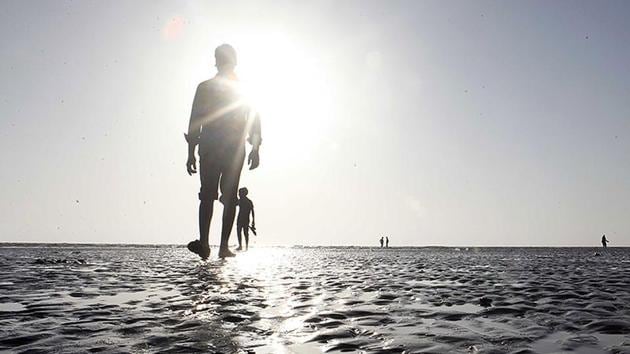 Live it up: Greater Mumbai debuts at No 3 in Ease of Living survey
City scores big in open spaces, land use and compactness, identity and culture; low on job and economy; 3 cities from MMR in top 10
UPDATED ON AUG 14, 2018 05:10 AM IST
First in public open spaces, land use and compactness; second in identity and culture; third in water supply, sixth in housing and waste management – these, according to the Ease of Living Index, are among the factors that make Mumbai the third most liveable city in the country. Among seven cities with populations over 40 lakh, Mumbai came first and third in the overall rankings. The Ease of Living Index is intended to help cities assess their liveability in relation to global and national benchmarks.
The survey, conducted by the ministry of housing and urban development, ranked Indian cities on a 100-point scale across 78 indicators and four "pillars". The four pillars are institutions and governance, social infrastructure, economic factors and physical infrastructure. Three out of eight cities in the Mumbai Metropolitan Region (MMR) – Navi Mumbai, Mumbai and Thane – have made it to the top 10. The MMR is the country's second most populous urban sprawl after the National Capital Region. Additionally, three cities in Maharashtra – Pune, Navi Mumbai and Mumbai – made it to the top three.
For the BMC, the city being ranked third in the index is reason to celebrate. "After a thorough examination we will plan to improve in the categories where we have scored less," said Vijay Singhal, additional municipal commissioner, BMC. Mumbai fared poorly in the economy and employment category (63) and its ranking in the institutional category, which includes governance, was 23.
However, city activists and planners are not convinced by the survey. Milind Mhaske, of the non-governmental organisation Praja Foundation, said, "Most of the categories on which the cities are ranked do not match the ground reality."
"Mumbai is not even close to the national standards for open spaces per capita," said Pankaj Joshi, executive director of Urban Design Research Institute. Mumbai ranked first in the open spaces category. At present, the city has 1,100 hectares less than the optimum demand of 5,116 hectares of open space that the BMC set in its draft development plan. "The comparison is not reliable since cities like Delhi and Bengaluru are way better than Mumbai when it comes to public open spaces," said Joshi. Saba Khan, coordinator of the M-East ward transformation project which found 50% of the households in the ward stay in inadequate living conditions, said the index doesn't acknowledge the "astounding disparity" in the city.
Close