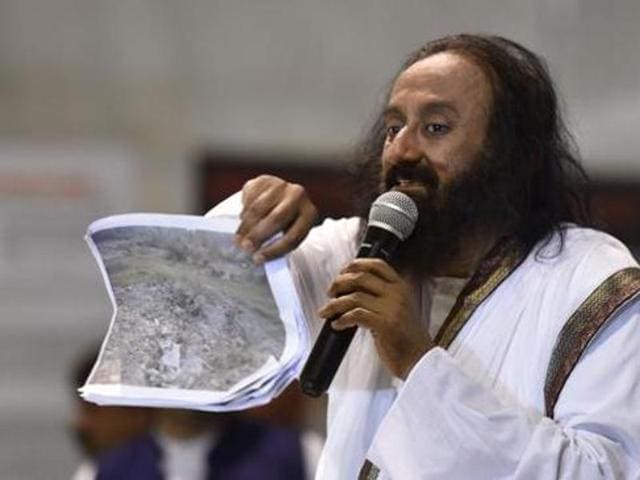 Maharashtra asks schools to conduct Art of Living programmes
The circular issued by BB Chavan, education inspector (south) and deputy director of education, Mumbai region, states, "Schools and junior colleges should take permission from their PTA to conduct two programmes by Art of Living — Bal Chetna and Nav Chetna."
UPDATED ON NOV 22, 2016 12:18 AM IST
After Patanjali yoga, the state's education department seems to be endorsing programmes by Sri Sri Ravi Shankar's Art of Living.
In a recent circular, the education inspector of south Mumbai region asked schools to hold workshops for students interested in yoga, meditation and reducing stress, after taking consent from Parent Teacher Association (PTA).
The circular issued by BB Chavan, education inspector (south) and deputy director of education, Mumbai region, states, "Schools and junior colleges should take permission from their PTA to conduct two programmes by Art of Living — Bal Chetna and Nav Chetna."
It adds that only interested students should be roped into the workshops. "Taking part in these programmes shouldn't be made compulsory for any student," said Chavan.
But, school principals have objected to the department promoting a private agency.
"I find it strange that the government is recommending private programmes," said Meera Isaacs, principal, Cathedral and John Connon School, Fort. She refused to comment further until she received the circular.
Freny Mehta, principal, Alexandra Girls English Institution, Fort, echoed her sentiments.
"We should have the freedom to invite whichever organisation we want to hold workshops in our school. The department shouldn't make anything compulsory and we don't even have time for such programmes," said Mehta.
A couple of months ago, the department had asked schools to "co-operate" with Patanjali Yog Samiti Mumbai to hold yoga programmes every month.
In June, they had approached the department by showing an interest in helping schools to conduct 'Yog-Pranayam' for free. They conducted activities in a few schools in Kandivli, Borivli, Kalyan and Bhiwandi.
Schools said they would prefer it if their own teachers conduct the programmes.
"We are not interested in outside agencies holding yoga progammes in the school. We have three yoga teachers and can manage on our own," said Chandrakanta Pathak, principal, HVB Global Academy, Marine Lines.
The circular was recently uploaded on the department's south zone website.
Principals said that even if the programmes aren't compulsory, the department's seal makes schools think it is binding on them. "If an organisation approaches us directly, we can take a call on whether we want to hold those programmes. But a recommendation from the department makes it official," said Father Francis Swamy, principal, St Mary's School (ICSE) Mazgaon and joint secretary of the Archdiocesan Board of Education, which runs 150-odd schools in Mumbai.
Close