Maratha Kranti Morcha in Mumbai: Why the community has been protesting in Maharashtra
The Maratha community's last protest march has begun at 11am from Byculla and will end around 5pm at Azad Maidan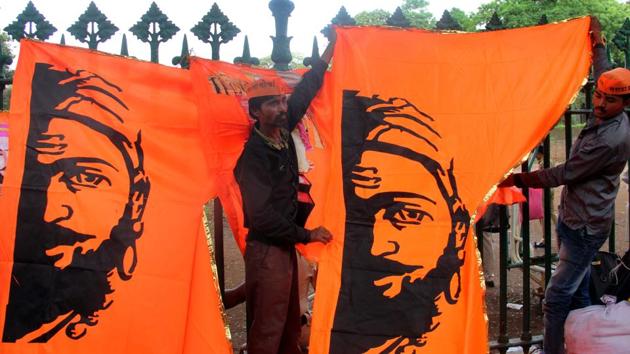 Updated on Aug 09, 2017 05:10 PM IST
For almost a year, Maharashtra's politically and socially influential Maratha community has been taking to the streets across the state. On Wednesday, as Mumbai braces for what is being termed as the final massive march, a look at what the Marathas are protesting against.
Maratha, a pre-dominantly farmer caste, is more than one third of Maharashtra's population. Beyond Mumbai and other cities, more from the community are engaged in agriculture. For the past two decades, agriculture has been become less profitable for the farmers and that has had a direct impact on the Marathas.
On the other hand, as the reach of school education has widened, the number of graduates, under-graduates is on the rise, but jobs available from traditional sources, such as the government and semi-government establishments as well as factories, are limited.
The competition for each job is tough and Maratha youths think their chances are further reduced owing to the 52% reservation for those from other castes and communities.
Many in the Maratha community feel that they are lagging behind. Although there have been a large number of Maratha farmers who are financially strong, the number of poor Maratha families has been higher. While income from agriculture is not enough to provide for their livelihood, educated youths, too, are not getting jobs. This has led to discontent in the community.
Significantly, politics in Maharashtra was dominated by Maratha leaders since the state was formed in 1960. The younger generation of Marathas, however, lament the leaders who occupied positions in power but did not do enough for the community in terms of opportunities in the changing economic scenario.
Socially, the Other Backward Class (OBC) and other communities are becoming stronger in several areas.
An unfortunate brutal rape and murder of a minor girl from the Maratha community at Kopardi in Ahmednagar last year led to localised protests, which soon turned into statewide protests and Marathas started venting out their anger. This led to more organised protests in the next few months and Maratha Kranti Morcha protests.
The organisers of the protests have put forth 22 demands, including reservation for the community in government jobs and education, death sentence for the accused in the Kopardi case and dilution of the Prevention of Atrocities against Scheduled Caste and Tribes Act.
The last demand has led to friction between the Maratha community and SC/ST communities at several places.
The protest march organisers, Sakal Maratha Samaj, an umbrella outfit of Maratha community groups, have been insisting that they are not allowing any political parties or leaders to hijack the protests and all politicians are free to join the morchas as common participants. They have planned to put up a massive show of strength as the Mumbai rally could be the grand finale of their protest. Will they be able to achieve what they have been demanding? It still remains to be seen.
Close Story