Mumbai BJP chief Ashish Shelar accused of money laundering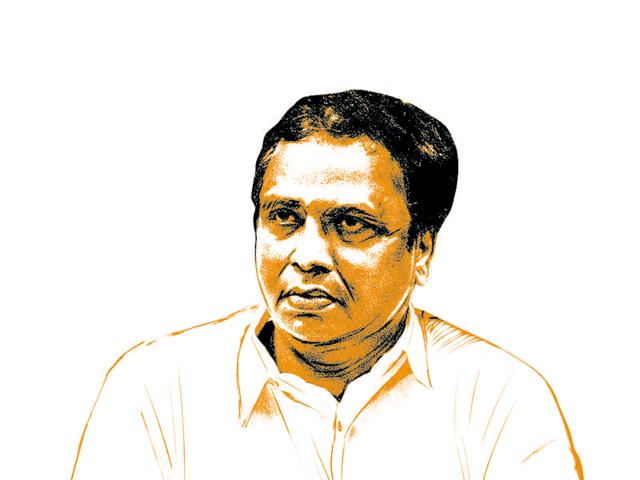 Updated on Jul 28, 2016 01:01 AM IST
The woes for the Bharatiya Janata Party (BJP) continue after the Aam Aadmi Party (AAP) accused the BJP's Mumbai unit president, Ashish Shelar of money laundering through a web of companies.
The AAP alleged that despite negligible investments and no visible business, the companies floated by Shelar managed to secure huge amounts of money from unidentified people as well as unsecured loans from financial institutions. Shelar has denied the allegations and described them as part of a politically-motivated campaign against him.
According to Priti Sharma Menon, national spokesperson, AAP, the modus operandi resembled that adopted by NCP leader Chhagan Bhujbal, who is currently behind bars. "It is indeed amazing that a start-up company, Sarveshwar Logistics Private Limited, started in 2010 by Shelar, which conducted no business and hardly generated any revenue, managed to own property worth Rs18.46 crore," said Sharma. She said that the entire amounts, secured from unknown entities, were pumped into property.
She pointed that another company, Riddhi Dealmark Private Limited, received Rs 19 lakh from Gautam Resources Limited, a firm which was suspended from trading in the Kolkata Stock Exchange. "Shelar concealed his ownership of this firm in his election affidavit and even this amount was diverted to the Sarveshwar Logistics," she added.
The AAP has demanded a thorough inquiry in this matter and have also written to the Election Commission demanding his disqualification. Shelar is member of the Maharashtra assembly, representing the Bandra constituency in Mumbai.
Shelar, however, denied all allegations, calling them politically motivated and has warned that AAP will face a defamation suit for maligning his image. "I have resigned as a director from both these companies this year and am no longer associated with both the firms. The entire dealings were transparent," said Shelar. Shelar has written a letter to Chief Minister Devendra Fadnavis demanding a probe in this matter. "A conspiracy has been hatched to defame me and I myself want a through inquiry so that the truth is revealed to the people," he added.
He said that Sarveshwar was a company working in constructing logistic parks and the company has been filing income tax returns annually.
"I had invested Rs25 lakh in this project, which I had earned by working as a lawyer. I also got money from my friends and relatives. As far as bank loans are concerned, it was secured by giving my personal guarantee," said Shelar.
Shelar said that Riddhi Dealmark was a defunct company as he could not undertake the leasing business, which he wanted and even the registrar of companies had acknowledged the same.
Shelar, who started as a student leader and then became a civic corporator, has seen a phenomenal rise in his career graph in recent years, thanks to his proximity to a central union minister. One of the suave leaders, as the Mumbai chief he is currently engaged in preparing for the 2017 BMC polls, which the BJP will most likely contest alone. In this, he has ruffled many people, including his party members.
Close Story