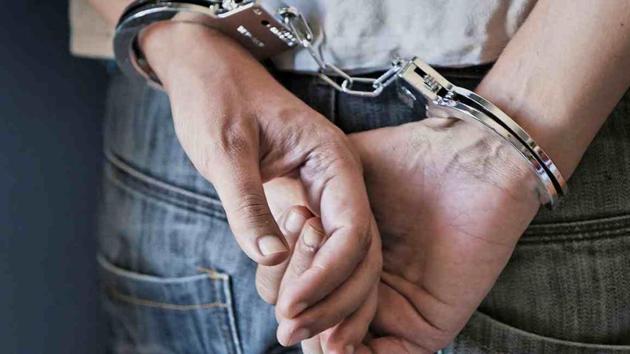 Mumbai man rapes woman for two years, threatens to inject HIV virus, held
He blackmailed her with an objectionable video that he shot of her, and threatened to kill her husband, throw acid on her face, abduct her daughter and inject her with HIV
Hindustan Times | By Jayprakash S Naidu
, Mumbai
UPDATED ON MAY 06, 2018 10:11 AM IST
A 37-year-old man has been arrested by local police in Andheri (East) for allegedly repeatedly raping a woman since 2016. The accused even assaulted her, blackmailed her with an objectionable video that he shot of her, and threatened to kill her husband, throw acid on her face, abduct her daughter and inject her with HIV virus.
According to the police, the woman was looking for a job in 2015, when, through a common friend, she got the number of the accused. The accused asked her to meet him and at the pretext of giving her a job, befriended her.
In 2016, the accused invited her to a hotel and lodge for lunch to discuss the job. However, he took her to the lodge and forced himself upon her.
After raping her, the accused did not give her a job but kept asking her to meet him. When she refused, he threatened that he would send objectionable photographs of her to her husband. He raped her again at a lodge in Andheri. The accused kept blackmailing her and threatened to kill her husband and even abduct her small daughter who studies in a primary school. He also threatened to throw acid on her face and inject her with HIV virus. In 2017, the man again raped her.
When the woman did not give in to his demands, he told her that he had shot a video of them in a compromising position. He sent the video to her woman friend on WhatsApp, which she forwarded to the victim.
The woman approached the local police in Andheri (East) earlier this year. The police registered an FIR for rape, extortion, blackmail and voyeurism and circulating obscene video under relevant sections of the IPC and IT Act.
The accused was arrested on May 2 and has been remanded to police custody.
Close