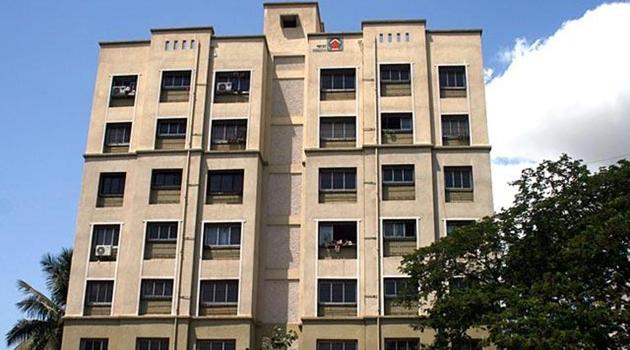 Mumbai: Mhada invites bidders for BDD chawl revamp
The two redevelopment projects are likely to yield at least 3,000 houses for sale at Naigaon in Dadar and on NM Joshi Marg, Lower Parel, that MHADA will sell as part of its housing stock during its annual draw of low-cost houses. While
PUBLISHED ON DEC 30, 2016 11:47 PM IST
Looking to start construction early next year, the Maharashtra Housing and Area Development Authority (MHADA) on Friday invited bids for the much-delayed redevelopment of two Bombay Development Directorate (BDD) chawls that will open up sizable housing in the island city. MHADA is planning to make the housing available in the market at affordable rates after redevelopment.
The two redevelopment projects are likely to yield at least 3,000 houses for sale at Naigaon in Dadar and on NM Joshi Marg, Lower Parel, that MHADA will sell as part of its housing stock during its annual draw of low-cost houses. While real estate prices in these areas can be as high as Rs30,000 per square feet, MHADA sells houses at a significant discount when compared to the market price, charging only the cost of construction, administrative costs and a minor profit.
"The bidder quoting the lowest per square feet construction rate will be awarded the project. We may even appoint a single contractor for both the projects if the bidder's quote is the lowest for both and if he meets the technical and financial criteria. The contractor will have to complete the project in seven years, including on-site and off-site infrastructure and landscaping," a MHADA official said.
The redevelopment of the decrepit chawls has been on the government's cards for nearly a decade. However, policy flip-flops about the implementation and residents' demands for bigger houses led to delays. The Bharatiya Janata Party (BJP)-led government attempted to put it on track before the Mumbai civic polls in February 2017. The government has allotted a floor space index (the ratio of the plot area to the built-up area) of 4 to redevelop the chawls on the cluster redevelopment model.
The BDD chawls were developed by the British in the 1920s as a low-cost housing solution for the city. There are 207 such chawls spread across about 37 hectare in four areas—Worli, Sewri, NM Joshi Marg and Naigaon. Around 12,327 families live in these 160-square-feet houses.
As part of redevelopment of the Naigaon chawls, MHADA plans to build four buildings with 60 floors each as part of the sale component. The houses will be built either for the higher-income groups, those with a monthly income of at least Rs75,000, or middle-income groups, which includes those who earn between Rs50,000 and Rs75,000 per month. The housing authority will also build a 20-storey commercial building as part of the sale component. Besides, 20 buildings with 19 to 23 floors will accommodate existing residents of the BDD Naigaon chawls.
The redevelopment of the chawls at NM Joshi Marg will yield four sale buildings of 47 floors each – two for higher-income groups and two for middle-income groups. There will also be a 14-storey commercial tower. Besides, 14 buildings of 22 floors each will be built to house existing tenants.
Close