NGO to file petition against wetland destruction by Navy
Published on Oct 29, 2016 11:32 PM IST
Officers from INS Hamla said they were doing genuine work on defence land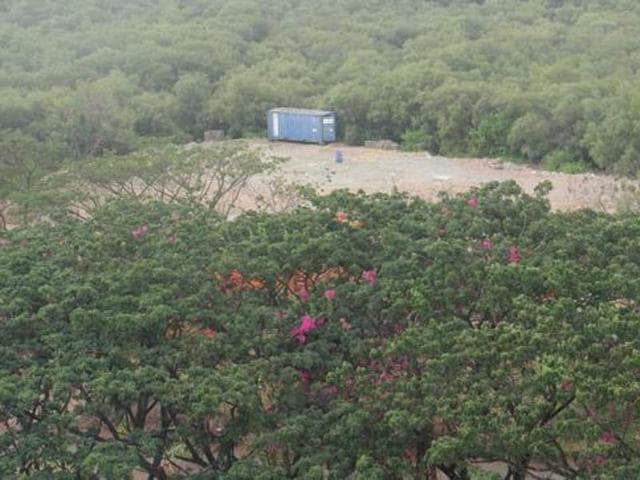 New Link Road Residents' Forum (NLRRF), an NGO, will file a petition in the Bombay high court on Tuesday alleging wetland reclamation in violation of high court rules by the Indian Navy Station (INS) Hamla, at Malad (West).
Malad residents and city-based non-profit organisations have alleged that the station is reclaiming a pond located within wetlands near Marve village.
Officers from INS Hamla said they were doing genuine work on defence land. "The complainants claim the area is a wetland, but it has not been recognised as such by the state. In such a case, the central government's listing is identified, under which the area is not marked as a wetland," said Commander Sridhar Warrier, chief public relations officer of the Southern Naval Command.
"The high court had directed the state in 2013 to prepare a document of wetlands, in which this area was included. The identification process is underway," said Stalin Dayanand, project director, NGO Vanashakti.
"There is rampant wetland and destruction along the Mumbai suburbs. However, there has not been a single conviction in more than six years, said Harish Pandey, secretary, NLRRF. "We filed several complaints. No action has been taken apart from FIRs being filed," he added.
Residents said a dumper truck and an excavator machine were seen dumping debris in the pond. "Even after repeated complaints, the machines are still there," said Pradip D'Lima, resident.
"We will file an FIR against the contractor. We have directed our officers to stop work at the area," said Archana Mule, tehsildar (revenue official), Borivli.
CM's take on mangrove, wetland destruction in Mumbai, Maharashtra
"Mangrove destruction is there in the city and state but is not rampant. The mangrove cover for Maharashtra has improved across the state. Officers have acted on various cases but I am not sure of convictions," said chief minister Devendra Fadnavis.
The law
Noting the public interest litigation (PIL) filed by Bombay Environment Action Group — a city-based NGO — in 2005, the Bombay high court banned the destruction of statewide mangroves and construction within 50-m of them. After Vanashakti filed another PIL, the high court banned all reclamation and construction on wetlands in 2014.
What are wetlands?
Wetlands are areas of land that are either temporarily or permanently covered by water, depending on the season. Natural wetlands comprise creeks, estuaries, marshes, riverbanks, seashores, backwaters, coral reefs. Man-made lakes, saltpans, reservoirs, abandoned quarries and dams are also considered as wetlands.
Why you should care
Wetlands stabilise the coastline, control erosion and provide habitat for plant and animal species, prevent floods and filter groundwater. Like other forests, mangroves absorb carbon dioxide from the air and store it as carbon in their biomass. Mangrove forests are valuable for fisheries because they are a spawning ground for marine species. These forests are a vibrant ecosystem that harbour animal life and migratory birds. They are natural buffers during cyclones and tsunamis, absorbing the brunt of the force of waves.
Personalise your news feed. Follow trending topics