Pay
₹

96 crore for polluting Mumbai river: Supreme Court tells civic bodies, industries

Mumbai city news: Two municipal bodies and an association of industries will have to pay Rs96 crore for polluting the Ulhas River in Thane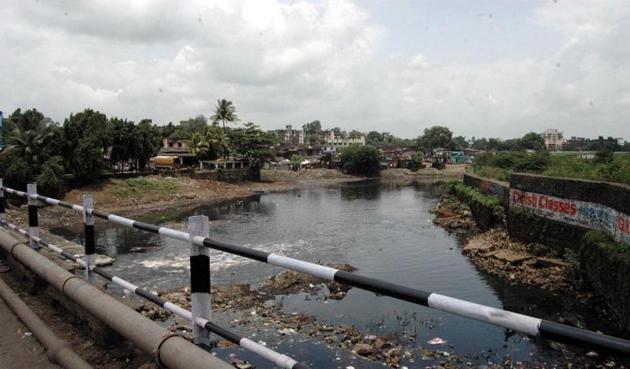 Updated on Jul 18, 2017 10:25 AM IST
Two municipal bodies and an association of industries will have to pay Rs96 crore for polluting the Ulhas River in Thane, after the Supreme Court vacated a Bombay high court order that had put on hold the penalty.
On July 5, the SC passed an order staying the HC judgement, which had put on hold a 2015 National Green Tribunal (NGT) order. The NGT had asked the municipal bodies and association to pay the fine. The SC order, which was made public on Monday, effectively stays all previous orders of the HC in this matter.
The SC said the civic bodies and the industries have the option of either filing a review in the NGT or taking the matter to the SC itself, within three weeks.
In July 2015, the western bench of the NGT had passed a judgement indicting the Dombivli Industries Association (DBESA), Kalyan Dombivli Municipal Corporation, Ambernath Municipal Council and the Ulhasnagar Municipal Corporation of polluting the Ulhas River with untreated effluents and raw sewage. The judgment imposed a penalty of Rs96 crore to restore the river and ordered that a time-bound revival plan be put in place.
READ: Unfazed by censure, Maharashtra's polluting factories make its rivers filthiest in India
The matter came to light three years earlier in 2012, when NGO Vanashakti filed a petition with the NGT, asking it to direct the Maharashtra Pollution Control Board to shut polluting industries discharging untreated waste into the Ulhas River, as it violates environment rules. Following the NGT order in July 2015, the government agencies moved the HC, which stayed the tribunal's order of depositing the amount, and constituted another committee above the one formed by the tribunal. The current SC order was in light of a special leave petition filed by Vanashakti in the SC, challenging the HC's decision. "We find no reasonable ground to entertain such apprehension (by the HC)," read the order by the SC bench of justice Arun Mishra and justice Amitava Roy. "The impugned order is set aside... The appeals stand disposed of."
"We are relieved that years of hard work have not gone down the drain and we are deeply thankful to the SC for intervening," said Stalin D, director, Vanashakti.
"The judicial delays were giving polluters a long rope and destroying the river. The pollution control boards failed their duty, and it led to a pristine river becoming polluted." A senior official from Ulhasnagar corporation said government agencies will approach SC. "We will ask for relief from penalty as we have begun restoring the river and a revival plan is in place," he said
Close Story