Pradeep Sharma: From teacher's son in Dhule to 113 encounters
Updated on Aug 17, 2017 12:37 PM IST
Sharma, whose career spanning 25 years saw him reportedly kill 113 gangsters, and inspired many Bollywood movies, was reinstated by the Maharashtra government on Wednesday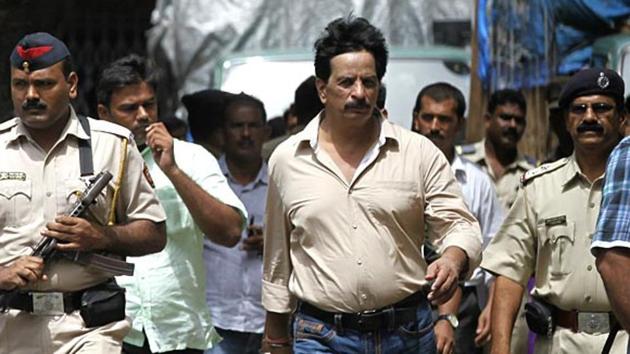 Encounter cop Pradeep Sharma, 55, who has got his uniform back nine years after he was dismissed from service for consorting with criminals, was born to a family that migrated from Agra and settled in Maharashtra's Dhule district. And like his father, Sharma too would have become a teacher had he not joined the police force in what has come to be called the batch of 1983.
The 1983 batch is credited with breaking the back of Mumbai's underworld in the late 1990s by shooting down gangsters by the dozen.
Sharma himself is credited with 113 such encounter killings. The other notables of this batch were the late Vijay Salaskar who laid down his life battling the 26/11 attackers, Raju Pillai, Praful Bhosale, Ravindra Angre and Aslam Momin.
They were unleashed on the underground by the government to end the bloodbath Mumbai had seen on its streets as gangsters Dawood Ibrahim and Chhota Rajan vied for supremacy.
Sharma was first posted at the Mahim police station in Mumbai from where he was transferred to the special branch.
Sharma's first encounter with the underworld was on May 6, 1993, when he and Salaskar, both sub-inspector at the time, were called by inspector Shankar Kamble to neutralise the notorious AK-56 wielding hitman Subash Makadwala. Makadwala tried to escape but was shot dead by Sharma with his 9mm carbine after a brief chase and gunfight.
Sharma went on kill gangsters Vinod Matkar, Parvez Siddiqui, Rafiq Dabbawala, Sadik Kalia, and three LeT operatives, ceme-nting his reputation as an 'enco-unter specialist'. But then allegations of his association with the underworld started cropping up and he was transferred to Chandan Chowky in 1996.
Sharma's influence began to wane when his name cropped in the custodial death of Khwaja Yunus, a software engineer suspected of having a hand in the 2002 Ghatkopar blast, and he was transferred to Amravati.
When he was accused of involvement in the 2006 fake encounter killing of suspected Chhota Rajan aide Lakhan Bhaiya, his luck started to run out. In 2007 he was transferred to the Mumbai police control room, and later shifted to Dharavi police station.
On August 30, 2008, Sharma was dismissed from service. He was acquitted in the Lakhan Bhaiya case and had been trying to get back into service ever since.
Close Story
Personalise your news feed. Follow trending topics