Railway union says no to museum at CSMT in Mumbai, threatens hunger strike from April 3
The railways have made a provision for the museum in the 2018-19 budget.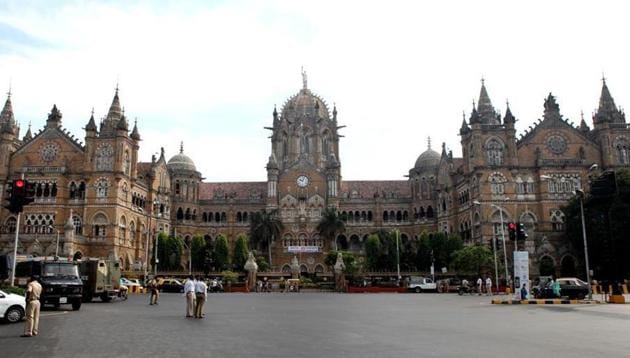 Updated on Mar 29, 2018 10:11 PM IST
Objecting to Union railway minister Piyush Goyal's plan to turn the iconic Chhatrapati Shivaji Maharaj Terminus (CSMT) into a world-class museum by shifting the CR headquarters out of the building, the Central Railway Mazdoor Sangh (CRMS), one of the biggest labour unions of CR, has threatened to go on an indefinite hunger strike from April 3.
RP Bhatnagar, leader of CRMS, said the railways plan to spend Rs1,500 crore on the new headquarters on PD'Mello Road near CSMT and Rs41 crore on shifting. "The railway authorities have served notices to 1,000 staff members asking them to vacate the quarters, stating they don't have money to repair them. The administration plans to spend such a huge amount on the museum, but it doesn't have money to repair staff quarters or for safety-related works," he said.
After Goyal floated the idea, the CR started the hunt for an alternative office space and tendering process for appointment of a consultant to build the museum. The railways have made a provision for the museum in the 2018-19 budget.
CRMS is already on a chain hunger strike, but the administration hasn't looked into their demands owing to which they have decided to intensify the agitation. "Several employees, who have an emotional attachment with the building, will also get displaced," he said, adding the railway did not talk to the unions before taking a decision.
The CR said the museum will come up on the ground and first floor, while the CR general manager's office on the third floor will not be shifted. "The building will get its old glory back, once the museum is built," said Sunil Udasi, chief spokesperson of CR.
The union also raised doubts over the response the proposed museum may get. "The mini museum at CSMT doesn't get many visitors. Tourists just look at it from outside and leave," said Pravin Bajpeyi, another leader of CRMS.
Close Story