Birds in Western Ghats are more threatened than we thought: Study
Updated on May 31, 2017 10:40 AM IST
A new study has said IUCN "greatly underestimates threat levels of endemic birds in the Western Ghats" by over estimating the geographic range of the habitat of birds resulting in underestimating threat.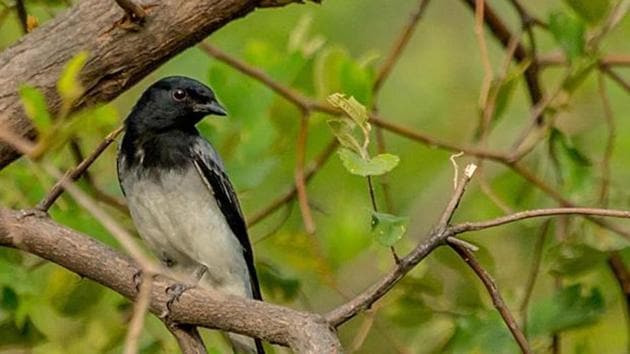 At least 10 birds endemic to the Western Ghats – a biodiversity hotspot – are more under threat than was previously thought, an international study has found.
The International Union for Conservation of Nature (IUCN) draws up a Red List that assigns a threat status to various species according to which countries try to conserve these species. The categories in order of their seriousness are — least concern, vulnerable, near threatened and endangered.
Now, however, a new study has said that IUCN "greatly underestimates threat levels of endemic birds in the Western Ghats". The organisation releases its Red List after analysing range maps [the geographic limit beyond which the birds do not travel] prepared by BirdLife International (BLI).
In the study, researchers assessed 18 endemic bird species of Western Ghats and found that at least 10 birds face more threat than what IUCN claimed. Conducted on the presence of birds over a given area and not their population, it found that more than half of the species were not found in over 60% of the areas mapped by BLI.
For instance, the Nilgiri pipit should be classified as 'endangered' from the IUCN status as 'vulnerable', claimed the study. Even its geographical range has been over estimated. The researchers stated that the bird does not go beyond 1,392sq km of its habitat but the BLI maps claimed that it travels up to 11,000sq km.
Similarly, the Wynaad laughingthrush should be put in 'near threatened' from its current 'least concern' category. According to the study, the BLI over estimated its geographical range by 85%.
"There are many areas such as townships and developmental projects where birds are not found nowadays but they have been considered as a part of the BLI range," Vijay Ramesh, lead author and ecologist at US-based Cary Institute of Ecosystem Studies. Columbia University, Cornell University, and Duke University were also a part of the study.
Researchers said that unlike BLI, they considered environmental factors such as temperature, rainfall, elevation and land cover that is essential for these birds' existence.
"When we compared IUCN's reports to ours, we realised that most of their geographical ranges are inaccurate. Our research showed that the birds' ranges are much smaller than what IUCN reported," said Ramesh.
"The study is important because we need to know where these birds are found today so that we can conserve their natural habitats. Western Ghats is a rich in biodiversity so it is crucial to conserve it."
Co-author Trisha Gopalakrishna from Duke University said, "With accurate ranges, scientists will be able to study the effects of human disturbance and climate change on bird habitat better."
Personalise your news feed. Follow trending topics