'Respiratory system is directly connected to environment'
Updated on Nov 28, 2016 11:57 AM IST
Hindustan Times spoke to Dr. Dipankar Saha, scientist and additional director, Central Pollution Control Board (CPCB)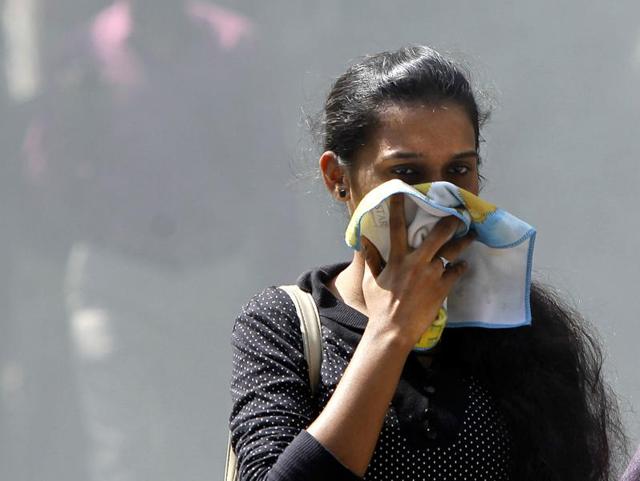 Hindustan Times spoke to Dr. Dipankar Saha, scientist and additional director, Central Pollution Control Board (CPCB).
Since 2009, Dr. Dipankar Saha has been serving as the head of air laboratory division, under the aegis of Ministry of Environment, Forest & Climate Change. He is responsible for managing monitoring locations, installation and training on technical instruments and equipment, in-house calibration on monitoring equipment, data management and analysis. Dr Saha has been associated with the CPCB since 1998, serving in various positions and postings. He prepared the emergency air pollution action plans for Kanpur and Agra, and was instrumental in setting up the CPCB laboratory in Kanpur and the establishment of ambient air quality monitoring stations at Agra.
Over the last one year, doctors have pointed out that the number of air pollution-related illnesses has increased in Mumbai. What according to you are the major contributors to this problem?
We have to realise that our respiratory system is directly connected with the environment. There is a link between air pollution and respiratory diseases. The contributors that establish this link includes the increasing number of vehicles, road dust, sea salt, industries, coal and firewood used in slums. To curb pollution, there needs to be a latest city-wide source apportionment study.
Real-time air quality data has indicated a decreasing trend in Mumbai's air quality, especially during winters, why do you think it is getting worse?
Specially speaking for Mumbai, winter months are crucial for wind direction and speed, thereby fluctuating ventilation of pollutants. Both the sea and land breeze, during this period is less and this results in less dilution of impurities in the air. Another problem is low temperatures; the pollutants will get trapped near the surface. Additional sources such as firecrackers during Diwali, open burning at slums during the night and early morning add to the pollution problem.
Do you think Mumbai is following the footsteps of Delhi when it comes to air pollution? Do you think an odd-even formula as implemented in Delhi would help Mumbai?
The problem with Delhi is its complicated geographical location, where we observe almost negligible wind speed during winters. However, it is not the same for Mumbai but there is an immediate need to quantify vehicular growth and understand the carrying capacity of the roads. As far as odd-even is concerned, it definitely helps in decongestion of the city. Rather than replicating the model, there could be other ideas such as based on the heavy load of vehicles, office and school hours should be made flexible. To reduce emissions, the idea should be to evenly distribute or compartmentalise.
Which are the pollutants of prime concern when it comes to the pollution in Mumbai?
The main issue is unburned hydrocarbons (fuels emitted after petroleum is burned in an engine). The Mumbai roads rigged with potholes are carrying a number of vehicles and make this the primary source for their emission. When it comes to particulate matter, it is not a Mumbai-centric problem but an issue across India because we are a dust-laden country.
The diesel operated vehicles in all mega cities including Mumbai need to be phased out because of the pressurised combustion, there is a high chance of having nitrogen dioxide. Similarly nitrogen oxides are major byproduct from power plants.
What should the city do, at the macro and micro-level, to control high pollution levels?
None of our mega cities are following the land-use plan. Besides government machinery, each and every citizen needs to participate and contribute in the program to improve the air quality. Mumbai has proved it by controlling noise pollution already. Wherever possible, the use of public transport, pedestrian walkways, cycles and carpools should be done.
Mumbai has been adjudged as one of the 16 most polluted cities in India. The state pollution board has already developed an action plan for both short-term and long-term measures. At every step it needs to be reviewed and rejigged based on modern day changes. Burning of leaves, plastic and other such emissions need to be banned and new waste management rules thoroughly implemented.
If the current trend of bad air quality continues, what will be the situation by 2020?
Citizens need to be optimistic and not let such a city-wide emergency situation arise. India has been investing in improving fuel quality, efficiency and complying with Bharat Stage VI norms to improve auto-emissions. There are stricter standards for thermal power plants. Along with the natural advantages such as the sea and mangrove buffer zone, Mumbai's pollution problem can be curbed.
The air we breathe: Mumbai's toxic road junctions can stop traffic, your heart
Air we breathe: Act now or forever hold your breath
Traffic junctions at Andheri, Wadala, BKC saw an 80% rise in pollution over 3 years
Personalise your news feed. Follow trending topics