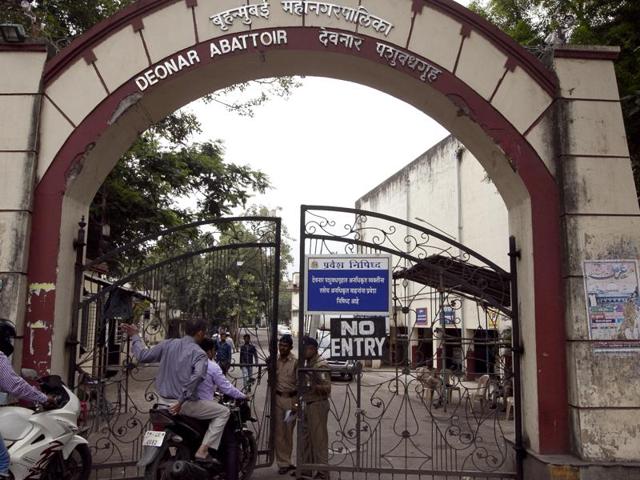 The Malabar Hill model of militant vegetarianism
Vegetarian vigilantism is not new to this city. Read along with the beef ban that was imposed, this gradual "othering" of the non-vegetarian whether Hindu or Muslim or any other is the Malabar Hill model of militant vegetarianism
PUBLISHED ON AUG 31, 2016 06:24 PM IST
It had happened last year. It's happening this year too. The manufactured controversy over shutting down abattoirs for a certain number of days and allowing meat to be sold in retail shops during Paryushan Parv, the Jain festival, gets worse by the year. And it threatens to fray what remains of the cosmopolitan character that Mumbai was once known for.
The BJP, at least a vocal section of it, wants abattoirs shut down for four to eight days to honour the sentiments of the influential Jain community. The Shiv Sena and the Maharashtra Navnirman Sena see this as the hegemony of the wealthy community that the BJP wants to appease.
Maharashtrians love their meat and fish and no one should tell them what to eat, the Senas roar. Ensuring freedom in food choices is a fair thing to do but coming from parties which want to dictate life choices of non-Maharashtrians in the city, it is a bit rich.
The babus in the Brihanmumbai Municipal Corporation, none the wiser from last year's experience, instructed the Deonar abattoir as well as meat shops to remain shut for two days on August 29 and September 5 this year. Banning the sale of meat was clearly an over-reach – now passed off as a mistake. The BMC was forced to clarify that there was no such restriction. In a separate incident, the Mumbai Metro authorities prevented a commuter from carrying fish. Mumbai is already replete with stories of people being denied accommodation because they are non-vegetarians.
The issue then is not merely about keeping abattoirs shut or allowing the sale of meat during Paryushan. The resolution to shut abattoirs for the festival was passed in the BMC way back in 1964 and re-affirmed by the Congress-led government in 2004. There was no controversy of the sort we now see.
The concern is about State institutions humouring the wishes of a section of Mumbaiites who, on the back of their enormous influence in Mumbai's economy, want to increasingly determine its social fabric too. The Jains, Gujaratis and Marwaris, all strict vegetarians, are the powerful movers and shakers of industry, trades, land and real estate markets, bullion and stocks markets, and so on.
They were and are the more prosperous communities of Mumbai – other than the Parsis – and have the means to shape living spaces to their desires. This includes turning entire localities, their localities, into vegetarian enclaves. Remember what happened to Malabar Hill and Chowpatty 10-12 years ago? A reputed hotelier had to shut down his non-vegetarian restaurant Roti, McDonalds tweaked its menu to an all-vegetarian one, grocery shops stopped stocking eggs and frozen meat.
Vegetarian vigilantism is not new to this city. Nor is the community-determined living. In old Bombay, each community had its preferred strongholds – Jains and Gujaratis in Kalbadevi, Tam-Brahms in Matunga, Maharashtrians in Girguam and Dadar, and so on. But large swathes of Mumbai had mixed housing where dietary preferences and religious practices were kept within the walls of homes, and cosmopolitanism prevailed in public places.
This is a different era. The Jains, Gujaratis and Marwaris have expanded their footprint into areas such as Parel, Lalbaug and Girgaum, what the late historian Sharada Dwivedi had identified as "creating new or shifting power centres", bringing their vegetarianism with them along with other preferences and habits. The Malabar Hill model is being enforced on other areas, where only the uber-wealthy can afford to buy or rent.
Then, there seems to be State support for this with ill-advised instructions or silence. BJP MLA Raj Purohit said he spoke to chief minister Devendra Fadnavis about extending the abattoir shut-down to eight days, but Fadnavis did not see it fit to cap the controversy. How can he hurt the sentiments of communities which form the bedrock of BJP's support base? Read along with the beef ban that was imposed, this gradual "othering" of the non-vegetarian whether Hindu or Muslim or any other is the Malabar Hill model of militant vegetarianism.
Close