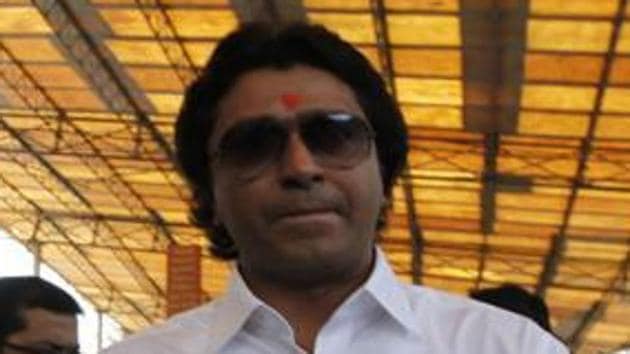 UP CM Adityanath's plan to teach Marathi in their universities impresses Raj Thackeray's MNS
UP CM Yogi Adityanath made the announcement as part of a cultural exchange programme with Maharashtra
UPDATED ON MAY 04, 2017 10:51 AM IST
Uttar Pradesh's universities will soon offer its students the Marathi language as a subject — an interesting twist considering how Maharashtra has seen violent attacks against UP migrants in the past decade.
UP CM Yogi Adityanath made the announcement as part of a cultural exchange programme with Maharashtra. At a function in Lucknow on May 1 (Maharashtra Day), Adityanath said the UP government will develop facilities to teach Marathi in its universities. The state will sign a memorandum of understanding with Maharashtra CM Devendra Fadnavis, a release issued by UP governor Ram Naik's office said.
It is a curious development, especially after the 2008 attacks on migrants from UP, and considering the Raj Thackeray-led Maharashtra Navnirman Sena's (MNS) 'sons of the soil' stance.
Read more: Now, Marathi to be taught in Uttar Pradesh universities
For years, the MNS chief has been accusing migrants, especially those from Uttar Pradesh and Bihar, of grabbing job opportunities of the 'Marathi Manoos'.
The issue was used by the party during elections too, until 2014 when it started losing popularity.
This time, however, the MNS welcomed the UP government's decision. Party spokesperson Nitin Sardesai said, "Teaching Marathi is one thing, opposing migrants is another. We oppose only those who come to Maharashtra but are not ready to learn the language or mix with our culture. But we are not against anyone," Sardesai told HT.
The Congress said it was now time for parties like MNS to give up their anti-migrant issue. "When our Constitution allows every citizen to go anywhere, how can MNS raise such an issue? We have been opposing this mentality since the beginning," Sachin Sawant, the Congress' spokesperson said.
Close