We lost 400 acres of Dastan Phata wetland and our livelihood: Locals
Environmentalists say wetland committee ignored the complaints and warnings of the destruction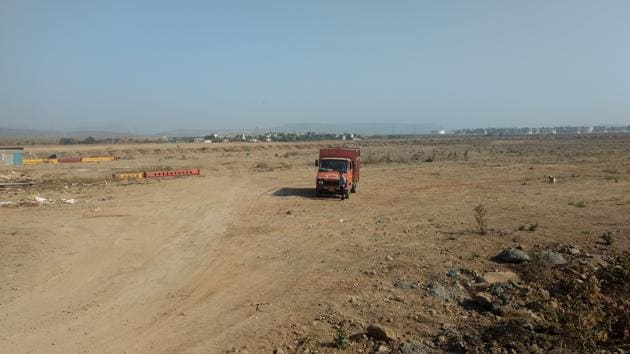 Published on Mar 10, 2019 01:02 AM IST
Five months ago, Dastan Phata in Uran was lush green with mangroves. Today, it's a brown stretch of dried mangroves.
Environmentalists said the wetland committee ignored more than 15 complaints about the vanishing green cover and this led to the loss of 400 acres of wetland.
"Every time we visited the site, we saw the destruction happening and complained to the mangrove committee. I have written many complaints highlighting the issue. The locals too made several complaints but corrective measures were not taken," said Nand Kumar Pawar, head of Shree Ekvira Aai Pratisthan (SEAP).
Three months ago, activists saw that 200 acres of wetland at Jasai was drying up.
"When 200 acres of wetland was reclaimed at Dastan, it was a warning for the wetland committee, but they didn't act on time. They only gave instructions to Jawaharlal Nehru Port Trust (JNPT) to stop reclamation," said Pawar.
JNPT officials refused to comment on the issue.
More than 100 dumpers were seen working day and night in the past few months, reclaiming the entire patch of wetland by dumping the debris and levelling it.
The large-scale reclamation is being done to build houses for the project-affected people (PAP) of the Navi Mumbai airport. Despite the stop work order issued in December 2018 and in January this year, work went on uninterrupted, said activists.
Jagdish Patil, who heads the wetland committee, said, "We are yet to assess the damage. We will take measures after checking."
N Vasudevan, chief conservator of forest and joint president of the state mangrove committee, said, "I don't have enough information about the issue. I will look into it and then comment."
Pramod Patil, nodal officer, City and Industrial Development Corporation (Cidco) reiterated that the area is not listed as wetland.
After a dusty ride of 15-20 minutes on Belapur road towards Uran, one can reach Dastan Phata.
A huge statute of Shivaji Maharaj, which was inaugurated recently, stands tall at the cultural centre.
Environmentalist BN Kumar said, "The statue has been built without permission. The entire area has changed but officials are not aware of the issue. Reclamation has affected fishing in the area as wetlands have dried. I am mobilising fisherfolk and farmers from Uran and will plan a protest."
The once quiet and serene place is abuzz with construction activity. The paddy fields have disappeared.
Stalin D, a member of state mangrove monitoring committee, said, "Stop work order was issued but the wetland committee to execute it."
Tukaram Koli, 65, from Paramparik Machchimar Kruti Samiti (traditional fishermen's action committee), has been witnessing the destruction and its effect.
"The reclamation is a major blow to us. We lost our livelihood. We have lost Dastan which was home to many birds," said Koli.
Residents said visitors to the area have dipped as birds too have stopped coming to the dried wetland.
Close Story