You are welcome to join Congress, Ashok Chavan tells Eknath Khadse
Published on Jan 25, 2018 09:38 PM IST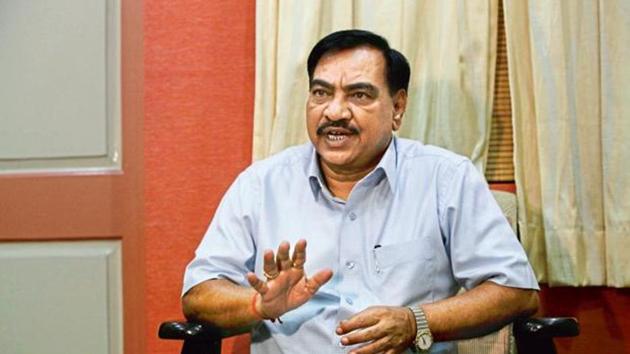 Hindustan Times |
, Mumbai
HT Correspondent
Former revenue minister and dissident BJP leader Eknath Khadse on Thursday expressed his unhappiness over not being reinstated in the state government as a minister, while the Congress invited him to join the party.
Maharashtra Congress chief Ashok Chavan on Thursday extended an invitation to Khadse to join the Congress as the two leaders shared stage for birthday function of Raju Patil, former district president of the Congress in Jalgaon.
Khadse, an influential BJP leader from Jalgaon who has clout in north Maharashtra, was forced to resign by the party after he faced allegations of misusing his office to facilitate a land deal made by his family. The government appointed a probe panel, but CM Devendra Fadnavis hasn't made its report public yet. An irked Khadse, who wants to return to the state cabinet, has been making his unhappiness known to the party bosses. On Thursday, as he shared dais with Congress leaders, Khadse again trained guns on his party. "I don't want to quit the BJP but a situation is being created….,"Khadse said.
Praising Khadse by calling him an upright and a self-respecting leader, Chavan said, "Don't wait for them [BJP] to throw you out. You are welcome to join us anytime."
Khadse was the leader of Opposition during Chavan's tenure as the CM. Earlier, Nationalist Congress Party leader Ajit Paar also extended an invitation to Khadse to join the NCP. Belonging to Leuva Patil community, Khadse is considered a leader with considerable following in Jalgaon and surrounding areas of north Maharashtra.