'You won, I lost': 26/11 attacker Kasab's confession, day before hanging
Senior police inspector Ramesh Mahale recounts how Kasab never gave straight answers to their questions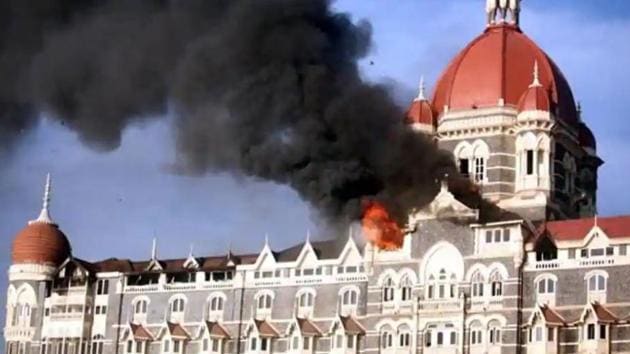 Updated on Nov 12, 2018 04:56 PM IST
The last words Lashkar-e-Taiba operative Ajmal Amir Kasab said to senior police inspector Ramesh Mahale were, "Aap jeet gaye, main har gaya [you won, I lost]." The admission came in November 2012, a day before Kasab would be hanged to death for being guilty of 80 offences, including waging war against India. It marked the end of an association that began at Mumbai's Nair Hospital, where Mahale had first questioned Kasab after the latter was captured by the Mumbai Police on November 26, 2008.
Mahale, now retired, was the chief investigator of the 26/11 attacks and headed Mumbai's crime branch Unit 1 in 2008. Kasab was in the crime branch's custody for about 81 days before being shifted to a specially-made, bulletproof, high security cell in Arthur Road Jail. "Till the time he was handed a death warrant by the court, Kasab believed he would get a leeway from Indian laws," said Mahale, who retired in 2013.
Kasab fascinated Mahale, who quickly realised that the 21-year-old's defences couldn't be cracked using tough interrogation methods. "We made Kasab feel comfortable and easy and waited for him to break on his own," he said. Mahale's small acts of kindness included giving Kasab two new outfits.
One day, after having spent about a month and half in custody, Mahale got an unexpected insight into Kasab's thought process. "I was having a conversation with Kasab when he said though he could be hanged for his crime, it wouldn't happen because the Indian justice system abhorred the death penalty," recalled Mahale. Kasab gave him the example of Parliament attack convict Afzal Guru and said, "He hasn't been hanged even eight years after the Indian courts pronounced his death sentence." Mahale kept quiet that day.
Kasab would surprise the investigators on numerous occasions, like when he was asked to record his statement in court, near the end of the trial. "Kasab told the court that he was a Pakistani national who came to Mumbai on a valid visa to catch a glimpse of Amitabh Bachchan. He said he was standing outside the star's Juhu bungalow when sleuths from Research and Analysis Wing picked him up and handed him over to the Mumbai police. The cops … shot him in the arm before putting him in lock up. Four days later, they [police] fixed him in the 26/11 case," recounted Mahale. By this time, Mahale, having interrogated Kasab, was used to the terrorist spinning stories. "He never gave straight answers to our questions," said Mahale.
On November 11, 2012, a special court issued Kasab's death warrant. The then police commissioner Dr. Satyapal Singh handpicked Mahale as one of the special team that would shift Kasab to Yerwada Jail in Pune where he would be hanged to death on November 21. At midnight on November 19, Mahale went to fetch Kasab from his cell. He chose that moment to remind Kasab how the Pakistani had been certain he'd evade the death penalty. "Yaad hai? Char saal bhi nahin hua. Ab aur saat din baki hai [Remember what you said? It hasn't even been four years. There's still a week left]," Mahale told Kasab.
Kasab replied with, "Aap jit gaye, main har gaya [you won, I lost]." He didn't speak a word during the three and a half hour journey to Pune. "The exuberance and confidence in him had been replaced by the fear of death," said Mahale. Recalling the morning of November 21, when Kasab was hanged, Mahale said, "It was one of happiest moments in my life when I learnt his death. Justice had been done, the evil was dead."
Close Story