Sairat, film on honour killings, irks Maratha outfits
May 05, 2016 08:58 AM IST
While the film has brought to the fore unpalatable reality of honour killing in the otherwise progressive Maharashtra, several Maratha outfits, irked by how their caste has been projected in the movie, have started opposing it
The latest Marathi film Sairat, which revolves around a love story of a boy from Paradhi community and the girl belonging to the dominant Maratha community, has registered a record performance on the box office in the first week of its release.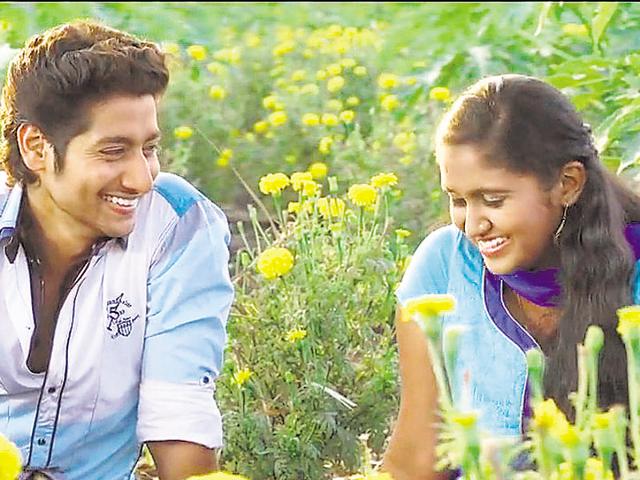 While the film has brought to the fore unpalatable reality of honour killing in the otherwise progressive Maharashtra, several Maratha outfits, irked by how their caste has been projected in the movie, have started opposing it.
Within a week of its release, Sairat has earned more than Rs 12 crore, a rare feat for a Marathi movie, with its songs by Ajay-Atul becoming hit. Most cinema houses in Maharashtra have been running houseful even as the film is being screened at 800 places.
The film's success was not just restricted on box office. On Tuesday, film's female lead Rinku Rajguru got special mention for her effective portrayal of a lively girl.
Set in rural Maharashtra, Sairat begins on a standard note — two teenagers, Parshya (Prashant) and Archie (Archana), falling in love. While Parshya is shown in the film as poor fisherman's son, Archie, the central protagonist of the movie, is daughter of an influential sugarcane grower politician.
The film, however, ends on a completely different tone — caste prejudices overpowering impracticability of passion.
The film reminds of recent honour killing cases in Maharashtra. As a fallout of inter-caste affair, three Dalit youths were murdered in Ahmednagar's Sonai village in January 2013, allegedly by dominant upper caste. In yet another case, an inter-caste affair resulted in the murder of Class XII student from Dalit community during March 2014, at Kharde village of Ahmednagar district.
In another case of suspected honour killing, a married couple was hacked to death in Kolhapur district allegedly by the woman's relatives belonging to politically influential upper caste. Going against the wishes of her family, Megha Patil had married Indrajit Kulkarni of a different caste, irking her relatives.
Watch Zingaat, a popular song from the film
Marathi author Rajan Khan stated that the film is a reflection of what is currently happening in rural Maharashtra.
"While we like to believe that caste divisions are blurring, the reality is such divisions are becoming stark. The film only reflects on what is happening in the society," said Khan.
Amid phenomenal success, a campaign has started against the film. Akhil Bhartiya Maratha Mahasangh, while objecting to the "wrongful" depiction of Marathas in the movie, has accused director Nagraj Manjule of deliberately targeting their community.
Watch Sairat trailer
"The film has done injustice to the Marathas by portraying them as villains. While honour killing is the reality in many communities, Marathas are being singled out and deliberately targeted," said Rajendra Kondhre, the president Akhil Bhartiya Maratha Mahasangh.
Messages being circulated on Facebook and WhatsApp have also been critical of Majule for "one-sided" story.
"While we are not against the film, we are against the story for the way Patils and through them the Marathas have been projected as evil," said Pravin Pisal of World Maratha Association.
Sairat is Manjule's second. His first movie Fandry examines a Dalit boy's one-sided infatuation for an upper caste girl.
For Manjule, the controversy over Sairat is unnecessary. "Among the various things, the film touches upon the issues of gender discrimination, which no one talks about," Manjule said in the comment he posted on his Facebook page.