Anu Malik unzipped his pants, sexually harassed me: Two more women reveal their MeToo stories
Oct 20, 2018 10:00 AM IST
After singers Sona Mohapatra and Shweta Pandit, two more unnamed women have accused music composer Anu Malik of sexual harassment. He has denied all allegations.
After singers Sona Mohapatra and Shweta Pandit, two more women have accused music composer Anu Malik of sexual harassment and predatory behaviour, according to a Mid-day report. Malik, through his lawyers, had earlier denied allegations and called Pandit's account "false and baseless".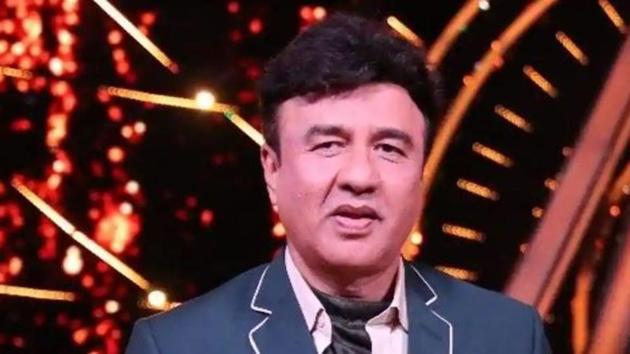 The two new accounts are from unnamed women. An aspiring singer told the daily that she met the composer in 1990 at Mehboob Studios. While Malik apologised to her after rubbing against the singer, his behaviour grew worse when the two had to collaborate on a fund-raiser sometime later.
The singer gives an account of Malik's behaviour during a meeting at his home, "He sat next to me on the sofa. I realised I was trapped as his family was not at home. He then lifted my skirt and dropped his pants. I thought of pushing him and rushing out the door, but he was too strong for me. Luckily, the doorbell rang at that moment."
Malik allegedly threatened the woman and asked her not to tell anyone of the incident. Then, while dropping her home, he again harassed her in a deserted maidan. "It was around 8.30pm when he drove into a dark, empty maidan. Scared, I asked him where we were. But he simply unzipped his pants and asked me to lick him! I told him no and urged him to let me go, but he pulled me by my hair and stuffed my face in his lap, hurling abuses." As a guard approached the car, the survivor unlocked the door and escaped.
Another survivor spoke of a meeting with Malik in a studio where he asked her to meet her next time wearing a chiffon saree. He also said that she must be so lonely as she had no boyfriend. Upset, when she tried to leave, he hugged her. "Panic struck me as I realised the recording studio was sound-proof and no one would hear me even if I screamed. I pushed him away and said, 'What do you think you're doing?' The sick pervert immediately broke into his presumably rehearsed line: 'No, I am happy with my wife, I am a sensitive man!'" she recalls. The budding singer later refused to participate in Indian Idol 10 that is judged by Malik.
Earlier, Shweta had said in her post that she was just 15 when Malik made her uncomfortable by asking to kiss him. "Had to go back to my worst memory as a teenage girl today to write this and speak up - its now or never. This is my #MeToo and have to warn young girls about #AnuMalik & let you know your #TimesUp @IndiaMeToo. Thank you @sonamohapatra for speaking up about him & supporting this," she wrote on Twitter.
Earlier, in an Instagram post, singer Sona Mahapatra wrote, "To all the young girls & women who are coming out with their experiences with this creep, journalists, 'fans' & even kids from college, know that you are not alone. This guy, #KailashKher is a serial predator & has been for years as are many others like Anu Malik in the industry. I cannot be tweeting about everyone cus I work 18 hour work days & have a life to live & breathe in."
Denying all claims, Anu Malik's lawyer said in a statement, "The allegations made against my client are emphatically denied as completely false and baseless. My client respects the #metoo movement but to use this movement to start a character assassination mission is obnoxious."