MeToo: Anu Malik says Shweta Pandit's sexual harassment allegations are ridiculous
Oct 18, 2018 01:24 PM IST
Anu Malik has reacted to Shweta Pandit's accusation of sexual harassment by calling them ridiculous.
Singer Shweta Pandit on Wednesday accused music composer Anu Malik of sexually harassing her when she was 15 years old. After Pandit referred to Malik as a 'paedophile', the Indian Idol judge denied the allegations and called them 'ridiculous'.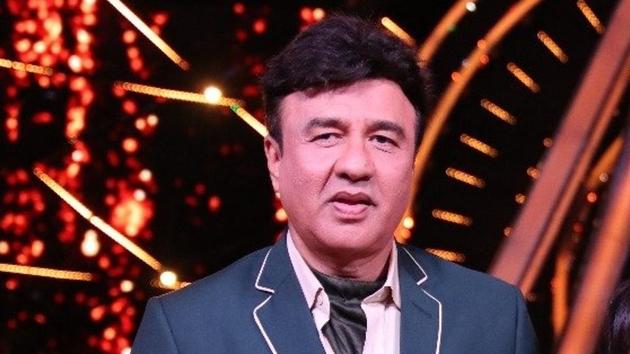 Malik told PTI: "No comments. This is ridiculous. I don't want to talk about it. Today anyone says anything."
The alleged incident took place in 2001, when Pandit visited Empire Studio in Mumbai's Andheri to audition for Malik. "He was recording a group song with Sunidhi and Shaan for the film Awara Paagal Deewana, when my mother and I walked in the monitor room. He told me to wait in the small cabin inside where singers sang at Empire Studio. It was just him and me there," she wrote.
In her note, Pandit said Malik asked her to sing any song without music. When she sang well, he allegedly told her, "I'll give you this song with Sunidhi and Shaan but first give me a kiss now." Pandit said Malik's smile as he said this was "the most evil grin I have seen."
"I went numb and pale in the face. I was only 15 years old then, still in school. Can anyone imagine what it felt like at that moment? It felt like someone had stabbed me in the stomach. I referred to this man as 'Anu uncle', he knew my entire family for decades," she wrote.
Pandit also thanked singer Sona Mohapatra for supporting her in a tweet. Mohapatra had alleged a week ago that Malik was a "serial predator". She also accused singer Kailash Kher of sexually harassing her.
In the wake of sexual harassment allegations by actor Tanushree Dutta against against veteran actor Nana Patekar (and now other powerful men in the public eye), the hashtag #MeToo has become a rallying cry of solidarity for survivors of sexual harassment and abuse.
Since September 2018, powerful men — celebrities, politicians, journalists, and others — have been the subject of sexual harassment, assault, or other misconduct allegations. More survivors are coming forward nearly every day, many of them inspired and emboldened by those who have gone before.
Follow @htshowbiz for more