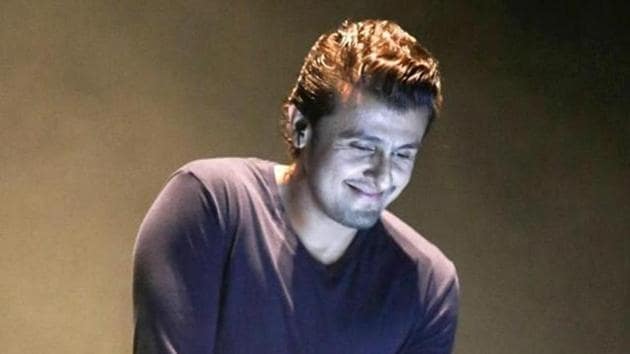 Sonu Nigam's new song aims to spread awareness on malnutrition in India
Popular Bollywood singer Sonu Nigam is the goodwill ambassador for NGO Fight for Hunger that aims to eradicate malnutrition in India.
Hindustan Times | By Rukmini Chopra
, Mumbai
PUBLISHED ON DEC 23, 2016 06:53 PM IST
The voice behind several Bollywood hit tracks, Sonu Nigam has set an example for many through his charitable work. He performs at various charity concerts and was recently in the news for launching a transgender band called 6 Pack and lending his voice to a song by the group. The artiste is all set to release a new single, which sheds light on malnutrition in India.
Watch: Happy by 6- pack band
A source close to the singer says, "Sonu is the goodwill ambassador for the NGO, Fight Hunger Foundation, which works towards eliminating malnutrition in India. The singer has come up with a single titled 'Hope in the future,' highlighting this issue, as he feels strongly for the cause. He hopes with his song, he will be able to create more awareness. The song will be released today (December 16).
Listen to some of Sonu Nigam's best songs
Sonu confirmed the news and said, "I can no longer just stand and stare, while millions of children in India die of hunger. We know how to fight hunger — we can beat it. My new song is dedicated to the fight against hunger. They [the NGO] fight every-day so that one day, no child in India will die of hunger. I know that if we come together to fight, this day will come soon."
Close