Pakistan's economic turmoil may take a toll on South Asia in 2023
Feb 08, 2023 03:14 PM IST
Despite the severity of the challenges, Pakistan is unlikely to collapse — largely because of its geostrategic importance. A bailout by IMF or friendly countries will happen
Pakistan Prime Minister Shehbaz Sharif's apparent overtures to India last week should primarily be viewed through one prism only — that of Pakistan's economy, and the dire straits it is in. Pakistan faces a perfect storm arising out of self-created problems, worsened by external shocks. High commodity prices have triggered inflation, and also a balance-of-payments crisis. Facing an election, the incumbent government is unwilling to take tough and unpopular measures — devalue the currency and reduce subsidies. Instead, it has stopped paying for imports, and is facing shutdowns from industries that can no longer import raw materials. The overvalued Pakistani rupee has trimmed remittances.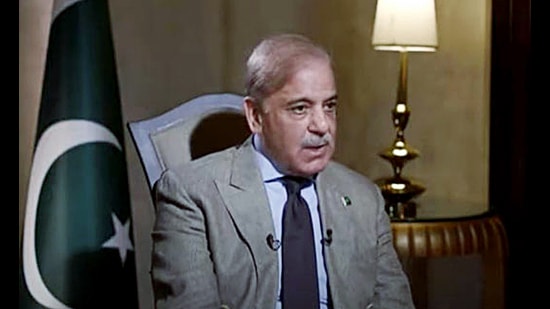 Some of these problems — falling forex reserves, high inflation, and a breach of the country's agreement with the International Monetary Fund (IMF) — existed during Imran Khan's tenure as well (and were likely a significant factor in his ouster), but have worsened now. Foreign exchange reserves were just $4.3 billion on January 6, enough to cover just three weeks of imports. This includes a $3 billion deposit by Saudi Arabia, implying that actual reserves are just over $1 billion. The forex situation is so dire that the State Bank of Pakistan has stopped issuing letters of credit for imports, and Pakistan has stopped paying the dues of foreign airlines that amount to $225 million now. Two automakers — Toyota and Suzuki — suspended production due to the import restrictions.
An artificially high exchange rate has wreaked havoc on inward remittances. Although the Pakistan Rupee (PKR) weakened by 21% against the dollar in 2022, open markets rates suggest it will need to fall an additional 15%-20%. But further devaluation will push up inflation, which has been over 20% for six months now, and so is politically suicidal. Pakistan is in negotiations with IMF for a rescue package, which is stuck as the government is unwilling to meet the lender's tough conditions. This is the 24th time Pakistan has gone to IMF for a financial package.
Pakistan's domestic crisis has been in the making for some time. High oil and gas prices arising from the crisis in Ukraine and high-interest loans, including those from China, are contributors. The crisis in Europe has raised the cost of natural gas, pricing Pakistan out of the energy market. Global gas suppliers such as Gunvor and ENI diverted cargo meant for Pakistan to Europe, to gain from the high prices in that market. News reports suggest that due to the energy shortage, natural gas is being rationed for households while the textile sector — a key exporter for Pakistan — is facing shutdowns.
At the same time, security problems on its western frontier with Afghanistan, and the threat from the Tehreek-e-Taliban Pakistan, are rising, as are cross-border attacks and militant strikes. All this is likely to have a further detrimental impact on the economy.
What does this mean for India? First, despite the severity of the challenges, Pakistan is unlikely to collapse — largely because of its geostrategic importance. A bailout by IMF or friendly countries will happen. For China, Pakistan remains a low-cost way to keep India off-balance. Pakistan continues to prove its utility to the United States and theUnited Kingdom by acting as a conduit to supply weapons to Ukraine. Some form of help from these countries, once they extract more concessions, is likely. In the case of China, the concession could be greater control over Gwadar Port, which could host a military presence in the future. Pakistan's economic weaknesses might make it a more willing tool, directed at India.
Second, since Islamabad and Rawalpindi can't deliver much material welfare to their citizens, they may increasingly resort to anti-India rhetoric, as seen by the comments of Pakistan foreign minister Bilawal Bhutto at the United Nations last month, to distract from domestic problems. Pakistan's army, which has cornered the lion's share of the state's resources since Independence, may adjust to the difficult economic situation by resorting to smuggling drugs and weapons. If 2020 and 2021 were marked by the pandemic, and 2022 by the Ukraine-Russia conflict, 2023 may be the year Pakistan's economic turmoil takes a toll on South Asia.
Amit Bhandari is the Senior Fellow for Energy, Investment and Connectivity, Gateway House: Indian Council on Global Relations. The views expressed are personal.