Asian Champions Trophy hockey 2018: India, Pakistan to clash in Muscat tourney
Updated on Jan 31, 2018 01:27 PM IST
Oman's Muscat will be the venue for the Asian Champions Trophy 2018 in October. India and Pakistan will be in fray in the six-nation hockey tournament.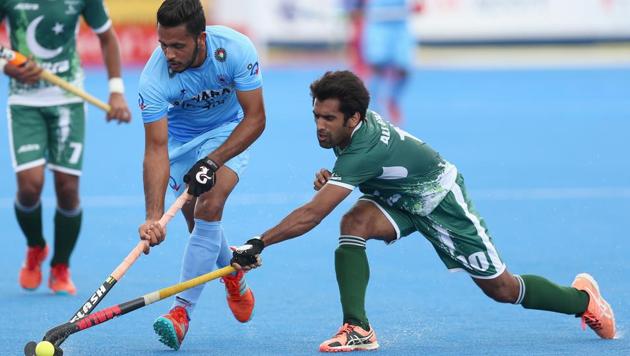 A mouth-watering clash between India and Pakistan is in the offing in the Asian Champions Trophy hockey tournament to be held in Muscat in October 2018. Considering the huge number of Indians and Pakistanis working in Oman, the October 18-28 championship will be a real feast for hockey lovers.
The Asian Champions Trophy hockey championship was started in 2011. This is the first time Oman will be hosting the bi-ennial meet. The 2016 edition was played in Malaysia with India beating Pakistan 3-2 in the final.
Oman will play host to five top nations in Asia -- India, Malaysia, Pakistan, South Korea, and Japan. Oman qualify as hosts.
India (world no. 6) will be the top ranked team as per international hockey federation (FIH) rankings followed by Malaysia, Pakistan, South Korea, Japan and Oman.
"With no bilateral series between India and Pakistan in recent years, Asian Champions Trophy hockey provides a perfect platform for one of the most-popular viewership events in the world. The India-Pakistan match viewership at the Asia Cup in Dhaka, last year had a much better viewership than any other FIH event and was even more than hockey matches at the 2016 Rio Olympic Games," said Asian Hockey Federation CEO Tayyab Ikram.
"With a live telecast assured across 100 nations, the Asian Champions Trophy is the blue riband event of the AHF. We at the AHF are making attempts to bridge the gap between top-tier and second-tier teams and as part of this endeavour, we had the Asia Cup in Dhaka and now will have the Asian Champions Trophy in Muscat," said Ikram.
The Asian Champions Trophy hockey will help three World-Cup bound teams -- India, Pakistan and Malaysia -- prepare for the FIH World Cup in Odisha from November 28-December 16, 2018.