Athletics federation backs sacked Ukrainian coach for Odisha academy
May 25, 2018 07:00 PM IST
Dmitry Vinaykin was removed by the union sports ministry due to non-performance, but the athletics federation is backing him for the academy being launched to nurture grassroots talent.
After the 2016 Rio Olympics, the sports ministry sacked Ukrainian sprint coach cfor non-performance. Still, the Athletics Federation of India (AFI) has recommended his name for appointment to Odisha's high performance athletics academy in Bhubaneswar.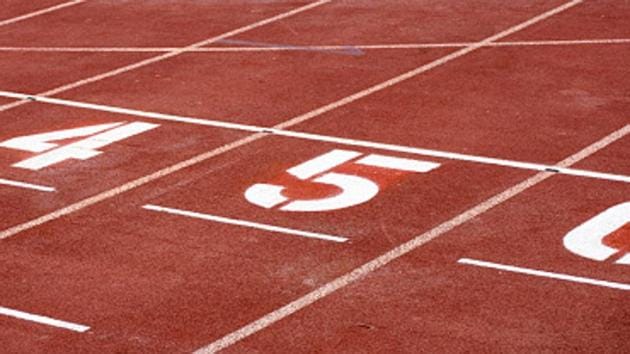 Vinaykin is among three foreign experts shortlisted for being interviewed next month.
The Odisha government plans to appoint coaching staff, including a foreign expert, who will scout for talent across the region – boys and girls -- in the age group of 14 to 18 years for its residential academy.
The academy, which plans to select 30 athletes, will focus on jumps and middle distance. The centre is expected to open in July.
READ | Red Bull Racing's Max Verstappen ready to take a gamble in Monaco GP
The only highlight of Vinaykin's seven-year stint with the Indian national squad is a bronze medal in the men's 4x100m at the 2010 New Delhi Commonwealth Games.
However, after a string of poor performances in three consecutive seasons from 2014, the sports ministry refused to renew Vinaykin's contract for the 2017 season, sacking him along with two other foreign experts for non-performance. Yuri Ogorodnik (400m, 4x400m relay) and recovery expert Andre Filimonua were the other two to lose their jobs.
Vishal Kumar Dev, Odisha's commissioner-cum-secretary, says the foreign experts will be interviewed soon. "Thereafter a final decision will be taken," he said.
AFI has been roped in by the state authorities to provide technical inputs for the academy.
READ | Delhi to host national shooting meet after Nipah virus scare in Kerala
AFI president, Adille Sumariwalla, defended Vinaykin's candidature and expressed confidence he will deliver the goods. "He was supposed to be very strict and had zero tolerance for doping," he said.
However, soon after the 2010 CWG, Suresh Sathya, a member of the bronze-winning 4x400m relay team trained by Vinaykin, had failed a dope test. Besides, the top runners in that squad failed to impress after that and questions were raised over Vinaykin's training methods.
In 2013, Vinaykin cited ill-health and went on long leave and was re-appointed the next year.
His second stint too was unimpressive and the top sprinters didn't qualify for 2014 Incheon Asian Games. Even in the 2016 SAF Games in Guwahati, the India missed gold in the men's 4x100m relay.
The Rio flop show came as the last straw and the ministry terminated his services.