Chess player exits World Cup after being racially abused for wearing shorts
Published on Sep 12, 2017 06:10 PM IST
Anton Kovalyov, a Canadian Chess Grandmaster who upset Viswanathan Anand in the second round of the Chess World Cup, left the tournament on an acrimonious note after he was racially abused for wearing shorts during the course of the game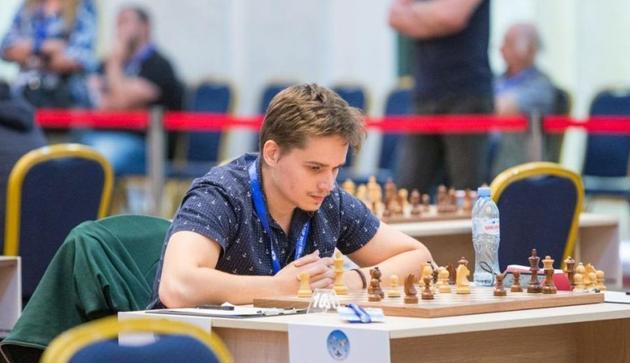 Hindustan Times, New Delhi |
HT Correspondent
Anton Kovalyov, a Canadian Chess Grandmaster with an ELO rating of 2649, had lit up the 2017 Chess World Cup in Tbilisi, Georgia, with a massive upset. In the second round, he defeated five-time world champion Viswanathan Anand 1.5-0.5 to knock the Indian Grandmaster out of the tournament. What should have been his moment of glory instead turned sour for the 25-year-old.
Just before the start of his third round game with Israel Grandmaster Maxim Rodshtein, Kovalyov was approached by the chief arbiter Tomasz Delega and asked him to change his shorts.
The Canadian Grandmaster said that he had played his previous two matches with shorts and no one had raised an objection. Delega stated that this was not complying with the tournament's dress code.
Looking at the situation, the chief organiser of the Chess World Cup, Zurab Azmaiparashvili decided to intervene. What followed was ugly. According to a Facebook post by Kovalyov, Azmaiparashvili rudely yelled at him and shouted, "You are a Gypsy".
He went on to say FIDE would punish him. When Kovalyov asked why was Azmaiparashvilli rude, the chief organiser again shouted, "Because you are a Gypsy".
Kovalyov stressed in his post, "I didn't take any pants with me because I gained some weight and they were to(o) tight. If the organization of the tournament would have warned me sooner, I would have taken a cab to the mall and bought pants, without any problems whatsoever, but instead I was treated like garbage."
Vague rules
Kovalyov left the hall, hurt and did not return. He forfeited the game, checked out of his hotel room and left Georgia. When Hindustan Times tried contacting Kovalyov, he replied with the message, "All the information is on my wall, I don't plan to put in any more of my time into that (incident)."
FIDE have not yet responded to the allegation.
Kovalyov was accused by the arbiter that he was in violation of Article 8.1 of FIDE Regulation C.01.
The rule states: "Need for all chess players to take more care in their personal appearance in respect of their dignified appearance at all times during the World Cup. The image of the chess player should be a dignified one, and dressing properly would not only show respect for the game, but also to sponsors, potential or otherwise, to make it worth their while to spend their money."
According to the FIDE rule, Kovalyov was not in violation of the code as there is no mention of shorts in the code. Even in the player's contract, there is no mention of shorts violating the code.
Not the first time
Kovalyov's shorts incident is not the first time that a dress has been the focal point of controversy. In a 1987 chess tournament in Serbia, Hungarian Grandmaster Zoltan Ribli protested Nigel Short's shorts but a compromise was reached.
Azmaiparashvilli is no stranger to controversy either. Azmaiparashvilli was involved in a scuffle with security guards during a tournament in Mallorca. He was arrested and imprisoned. In 1995, he won a tournament amid allegations of massive fixing.
What makes this situation complicated is that Azmaiparashvilli, in addition to being the chief organiser, is also a member of the Appeals Committee of the World Cup. According to a report in the Toronto Star, the Chess Federation of Canada has protested against the treatment meted out to Kovalyov while the Association of Chess professionals (ACP) has protested the behaviour of Azmaiparashvilli.
The 2017 Chess World Cup has seen plenty of upsets. Along with Anand, the likes of reigning world champion Magnus Carlsen, Hikaru Nakamura, Sergey Karjakin, Vladimir Kramnik have all exited the tournament.
Personalise your news feed. Follow trending topics