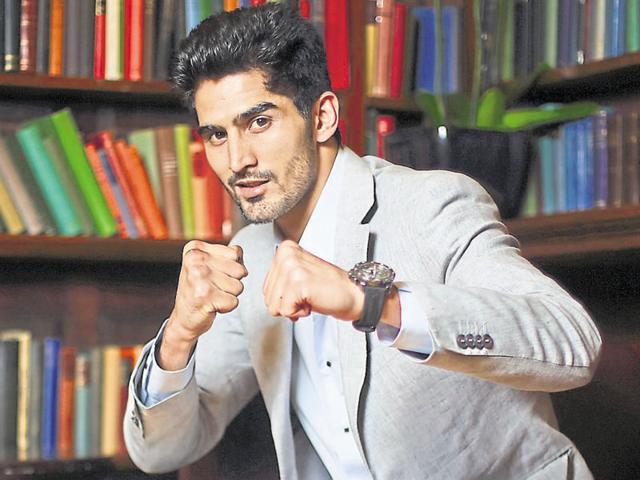 Had a good start, but real test of pro boxing starts now: Vijender
Vijender Singh's decision to turn professional earlier this year stirred up a debate, but the decision has seen him take centrestage once again as 2015 draws to a close.
UPDATED ON DEC 25, 2015 09:09 AM IST
Vijender Singh's decision to turn professional earlier this year stirred up a debate, but the decision has seen him take centrestage once again as 2015 draws to a close. The Beijing Olympic medallist spoke to HT on the challenges he expects to face in the coming months and how he plans to tackle them.
Excerpts:
You end the year with an all-win record, so expectations will be high. How are you looking at next year?
2015 will always remain a memorable year as far as my sporting career is concerned. I joined professional boxing and had a good start. Three wins in three fights is encouraging and will motivate me to do better in 2016. I will be starting the year with a bout in mid-February and will have three bouts in the first-half.
Is there pressure because of expectations building up?
To be honest, whenever I take the ring there is pressure to perform and the thought of defeat scares me. To avoid this, I always try to be positive. But then at times your emotions get out of hand. To minimise pressure, I train religiously. Thorough preparation adds to your confidence. After all, who wants to lose?
You have won all your bouts with knockouts. Have you understood the demands of pro boxing?
I have been boxing for the past two decades and competing at the international arena for 12 years. The amateur circuit is similar to professional boxing, so understanding is not an issue. At the start, I have four and six-round bouts, as is the procedure, and because of systematic training I didn't find it hard to tackle my opponents. As I proceed in the circuit, the rounds will go up to 12 and the boxers I face will be more experienced. The real test of pro boxing will start now.
What changes will you incorporate in your training to prepare for upcoming bouts?
In boxing, you can't take any bout lightly, even a less experienced boxer is capable of sending a top name home; it is a matter of one punch. My training schedule will remain the same but I will be adding intensity to the endurance part and have more sparring sessions.
You have won medals on all platforms, Olympics to World Championships. What keeps you motivated in pro boxing?
Satisfaction is subjective and varies from individual to individual. If winning a medal on a bigger platform is the criterion for calling it a day, I would have left after the Beijing Olympics bronze or the 2009 World Championships medal. I continued because I felt my body was fit to respond to top-level boxing. The motivation is there to go ahead in pro boxing and my focus is on the world title. Hopefully, I will have the title bout by the end of 2016. My best is yet to come.
Has your turning pro helped popularise the sport in the country?
The popularity of any sport depends on visibility and keeps increasing with wins. Earlier, our boxers' bouts were televised only during Olympics, Commonwealth and Asian Games. It was a dream to have our bouts covered live on TV. Because of professional boxing, my bouts got space on TV and the wins are a bonus in popularising the sport.
Do you think you have opened the doors for others to join pro boxing?
Professional boxing is an avenue our boxers can explore. Once the Rio Olympics qualification is over, more boxers will join the pro circuit. In 2016, you will see some known names turning professional. It will be good for Indian boxing as our sport will get more visibility.
Close