Civic activist alleges Pune municipal corporation of favouritism in blacklisted contractor's reinstatement
Warghade was blacklisted by PMC in 2014 for carrying out poor work and was reportedly allowed to work again for the civic body considering the business partnership of Tilekar with Warghade's mother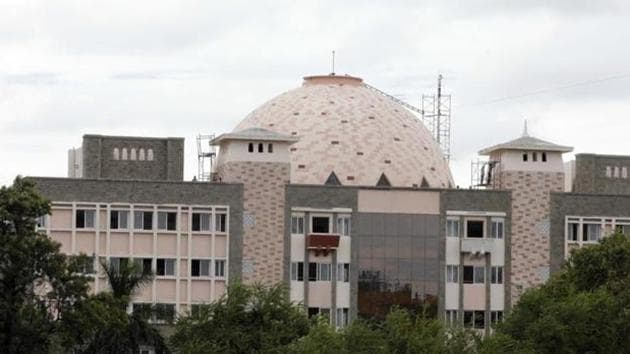 Updated on Nov 16, 2018 04:12 PM IST
Hindustan Times, Pune |
Abhay Khairnar
A civic activist has accused Pune municipal corporation (PMC) of reinstating a contractor who was blacklisted. Vijay Kumbhar alleged that contractor Nitin Warghade was favoured as his mother is partner in a firm owned by Bharatiya Janata Party (BJP) legislator Yogesh Tilekar.
Kumbhar said that Warghade was blacklisted by PMC in 2014 for carrying out poor work and was reportedly allowed to work again for the civic body considering the business partnership of Tilekar with Warghade's mother.
Refusing the allegations made by Kumbhar and admitting his association with Warghade, Tilekar said, "It is true that we have partnership in a private business, but we don't have any business interests in PMC related contracts. If PMC has given registration to Warghade after his ban period is over then what is wrong in it? The civic administration can again blacklist him if his work is found to be unsatisfactory."
The BJP member of legislative assembly (MLA) from Hadapsar constituency said, "The opposition parties with vested interests are making personal attacks to tarnish my image and damage my credibility prior to the 2019 elections and trying to discredit the various development works carried out by me."
Kumbhar said that BJP corporators who ensured that contractor Nitin Warghade be blacklisted in 2014 have not raised any objection to his reinstatement by the civic administration. The civic activist asked how PMC will guarantee that Warghade would work effectively now.
Close Story